CV TIPS – Skills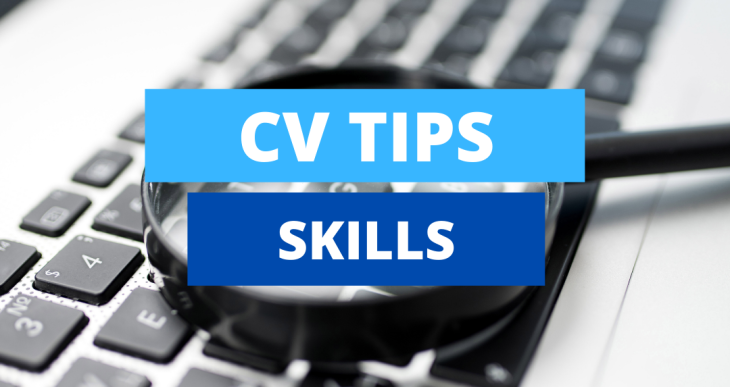 Skills are a crucial part of a CV. They can help an employer determine if you are suitable for the role and meet the required needs of the vacancy. Skills are key to showing that you are the right person for the job.
There are two categories of skills: soft skills and hard skills. Try to incorporate a mix of the two categories to give hiring managers a well-rounded overview of your skills.
Soft Skills:
Soft skills are personal attributes and qualities that affect how you do the job. They are the people skills that help us manage situations and perform well in the workplace environment. Most soft skills are transferable and adaptive meaning they can universally be applied to most jobs.
Examples:
Teamwork
Motivation
Organisation
Flexibility
Communication
Leadership
Problem Solving
Hard Skills:
Sometimes referred to as technical skills, hard skills are part of an essential skill set that are needed to do a specific job successfully, they are often learned through formal courses, training or having had previous experience through a job.
Examples:
Foreign languages
Analytics
Microsoft Office
Bookkeeping
Market Research
Operating heavy machinery
Using KPI Software
Our top tip: Tailor your skills for every job application, ensuring they are applicable and relevant to the individual role. Doing research on your prospective employer will help you determine what skills to include on your CV.