Applications Now Open for the Inspiring Girls Golf Rocks Programme in 2022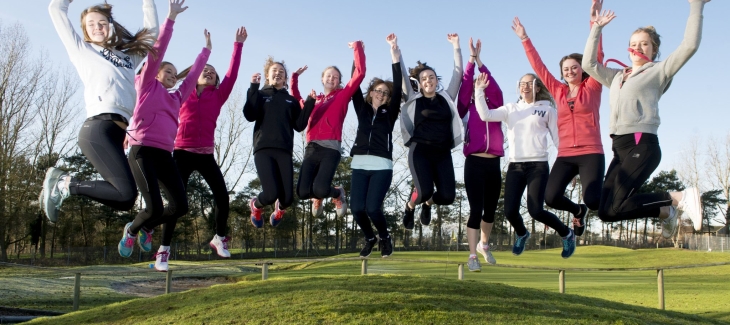 Girls Golf Rocks is planning to build on the success of this year's programme by teeing up a bumper year of activities in 2022 – and golf clubs and facilities can apply NOW to join in the fun.
Over 1,500 girls aged 5-18 were introduced to the game of golf in 2021 at 170 venues nationwide through the Girls Golf Rocks initiative organised by England Golf. That takes the number of girls involved in the initiative to 6,500 since it was first rolled out in 2016.
Now the aim for 2022 is to see the programme extended to 200 locations with either golf clubs affiliated to England Golf or HSBC Golf Roots Centres eligible to apply.
Clubs and facilities can apply now by visiting the England Golf website here.
The closing date for application is 31st January 2022 with the successful applicants being notified from the end of February.
Lauren Spray, women and girls in golf manager at England Golf, said: "It was amazing to see Girls Golf Rocks bounce back in 2021 with such impressive numbers after having to postpone our plans the previous year due to the pandemic.
"We're committed to not only introducing girls to the game but also making sure that there is a pathway there for them to continue on a golfing journey.
"There are many clubs who have been with us from the start and who, I know, are keen to go again in 2022.
"But this application process to become a Girls Golf Rocks hub is open to all affiliated clubs and facilities and we'd love to get new venues on board for 2022."
The 2022 sessions will be organised in two six-week blocks between May and October and taken by qualified PGA coaches.
Each venue will also appoint two young ambassadors to assist with the programme – some of whom have come through the programme themselves.
Every host venue will also commit to hosting follow-up coaching programmes to allow girls bitten by the golfing bug to carry on having fun.
Throughout the duration of the programme, England Golf will provide marketing tools, resources and coach-funding for clubs taking part.
The emphasis on the lessons is for the girls to learn the fundamentals of the game and have fun without too much emphasis on the coaching and competitive elements of the game.
The overall aim of Girls Golf Rocks is to boost participation numbers and address for the long-term the disparity in numbers between girls and boys playing the game.
For more details on the Girls Golf Rocks programme please go to the homepage or email girlsgolfrocks@englandgolf.org