Categories
Recent Posts
Popular
Most Popular
England Golf Celebrates the 2021 Performance Awards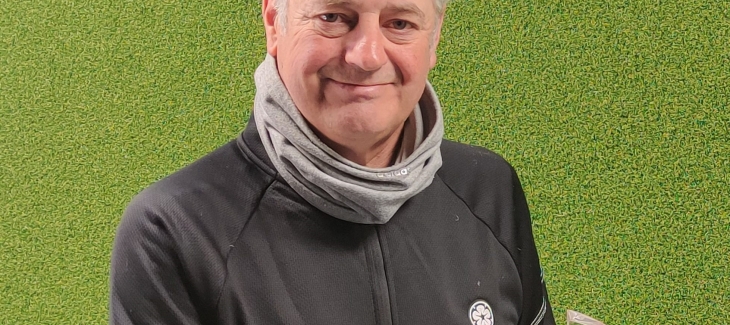 Steve Robinson has spoken of his pride at being crowned Coach of the Year at the England Golf Performance Awards 2021.
The Yorkshireman picked up the accolade after coaching the England women's squad to their third European team title in six years with a thrilling victory in the tournament staged at Royal County Down Golf Club back in July.
England entered the event as underdogs. In the final, after coming through the stroke play qualifying and beating Scotland and the Czech Republic in the knockout stages, Robinson and his team overcame a Sweden side rated as one of the strongest ever to be assembled at elite amateur level.
Robinson – national women's performance coach and based out of Sandburn Hall Golf Club in York – said: "I'm hugely honoured on behalf of our whole performance team. As coaches, we've gone through a really tough time in the last two years and the support we've had from England Golf has been first class.
"I'd like to thank Jenny Henderson who was captain at Royal County Down – we prepared better than any other team there. I knew the course and while we got there late, we walked the last four holes and knew they'd be crucial. We sat up one evening cutting up greens maps until 11pm and stapling them together by hand.
"It's one of those marginal gains we had that other teams didn't. We were aware going to Northern Ireland that we were likely to be the only English team playing in the Europeans (due to uncertainty over foreign travel) and we wanted to put on a good performance. We started to believe more and more we could beat anybody and to play Sweden in the final was the match we wanted. We believed that if we got something out of the morning foursomes we could win and we managed to do that. Every woman had the belief they could win. Most of all I'd like to thank the team – they battled."
Robinson was not the only award recipient at the online ceremony held on Monday night. There were four other awards voted on by the England Golf performance department led by Nigel Edwards, performance director.
Rob Kedzlie from the Midlands region was named Volunteer of the Year and Durham's Chris Pascall was honoured for her contribution to coaching excellence. Thames Valley was named Girls' Region of the Year, while the boys' regional title went to the West Midlands.
After receiving his trophy, Kedzlie, now an England boys' squad selector, commented: "I'm honoured to be given this award. As volunteers, it's up to us to give the children the best opportunities not just as golfers, but as young adults. We've given them a chance to represent their country, but if they haven't done that, we have set them up for life."
Pascall has spent a lifetime in the game not only playing for her country, but captaining England teams and encouraging future generations in her native Durham. In 2022, she will succeed Graham Yates as England Golf president.
On her award, she said: "This has come out of the blue. I have worked with England Golf for many, many years and I enjoy volunteering and I think a lot of people don't appreciate how much you can get out of volunteering. By volunteering you gain so much more, and I wish a lot more people would put themselves forward for jobs."
Thames Valley girls – managed by Sue Ashworth – have enjoyed an amazing year. At the start of the season, the squad comprised of nine players with an average handicap index of 1.6. This dropped to +1.4 by the summer. Two of the girls – Rosie Bee Kim and Olivia Lee – won individual titles at national level and stepped up to the England girls' squad.
Ashworth said: "It's fantastic to receive this on behalf of the Thames Valley squad. It's been a team effort and it's a privilege to be involved with such inspirational managers, coaches, players and volunteers. We've been lucky with the talent pool available in the five counties we cover and the players we can select – such a great bunch of girls."
West Midlands region had six players in their squad for the season and four boys earned England honours – two at under 16 level and two more at Home Internationals. Three boys – Seb Cave, Sam Easterbrook and Hugh Adams – have been named in the England boys' squad for 2022.
On behalf of the West Midlands set-up, David Brooks said: "Every so often you get a group that come through at the same time that are unbelievable, and it's been a pleasure to work with all the boys on the squad. Hopefully we can carry it on for the next year or two."