Categories
Recent Posts
Popular
Most Popular
CV Tips - Personal Statement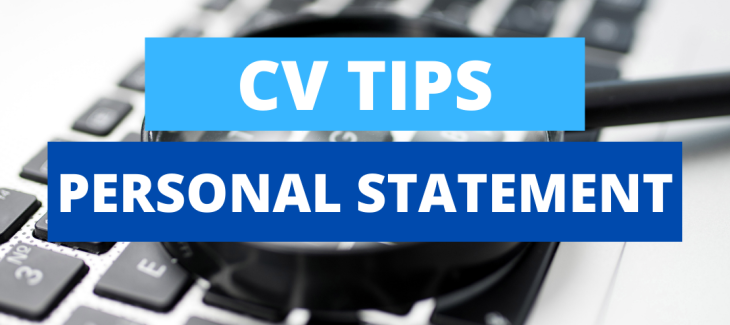 Personal statements function as the introduction to your CV and include a brief overview of your professional profile and career objectives. Personal statements are designed to grab the recruiter's attention and keep them reading further.
Top tips:
Tailor your personal statement to every job you apply to.
Personal statements should be punchy and attention-grabbing. Keep your personal statement between 50 and 150 words. Short, sweet and to the point.
There is no specific layout to a personal statement, everyone is unique and 'personal'. It's up to you how to structure it but there are things you should include.
Things to include in your Personal Statement:
A Personal Profile – Introduce yourself, letting the employer know a little bit about you. Present yourself using keywords.
Your Motivations – Tell the employer about your aspirations and motivations. What drives you to succeed?
Skills and Experiences - Elaborate on your past experiences. Include skills and qualifications that are relevant to the job you are applying for.
Your Career Goals – Detail what do you want to gain from this job and what your career goals and future expectations are.
Keywords:
Make your personal statement stand out by using solid keywords. Keywords are a great way to express yourself positively and confidently.
Examples:
Confident
Flexible
Adaptable
Hardworking
Reliable
Dedicated
Dynamic
Enthusiastic
Resourceful
People-oriented
Loyal
Driven
Motivated
What tense should your personal statement be written in?
Your personal statement can be written in any person or tense – as long as you maintain consistency throughout.