Categories
Recent Posts
Popular
Most Popular
The PGA Show Returns in 2022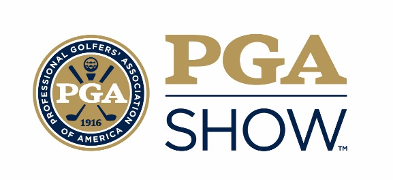 The PGA of America and PGA Golf Exhibitions are projecting that more than 600 golf brands will connect in person with thousands of PGA Professionals, golf buyers and industry leaders through their participation in the 2022 PGA Show to be held from January 25-28 in Orlando.
The PGA Show is annually the largest gathering of PGA Members and will reunite the global golf community at the Orange County Convention Centre for the 69th edition of golf's longest-running, most influential business gathering.
Returning as an in-person event for the first time since January 2020 due to the global Covid-19 pandemic, the PGA Show will follow all health and safety standards, based on CDC guidelines, local public health guidance and host venue protocols, to support a safe and comfortable experience at the 2022 PGA Show.
"As we transition from the pandemic, there is an especially heightened value in coming together to find better ways of doing business, uncovering products to make the game more enjoyable and personally connecting with people who share a passion for the sport and the business of golf," said Jim Richerson, President of the PGA of America, an Executive Member of the Asian Golf Industry Federation.
Richerson added: "The PGA of America greatly values the companies who are coming to Orlando to connect personally with our Membership and align with our Association to grow the game.
"We are keenly focused on addressing critical industry issues and offering timely solutions for our professionals at the PGA Show to help the business of the sport move forward. It will be a welcome reunion for our Membership and the industry, and we look forward to engaging with and supporting our PGA Partners and the hundreds of other companies who have committed to helping thousands of PGA Professionals advance their business objectives at the 2022 PGA Show."
More than 450 companies have signed up to attend the show and more than 600 are expected to exhibit their goods and services at Demo Day on 25th January. Among them will be Bridgestone, Cleveland/Srixon/Xxio, Cobra/Puma Golf and Ping.
The companies skipping this year's PGA Show include Callaway, Mizuno, PXG, TaylorMade, Titleist, Tour Edge and Wilson.
PGA Golf Exhibitions Vice President Marc Simon said: "Much has changed since we last gathered in January 2020 and the PGA Show is changing too in order to help tackle issues unique to this current business climate.
"While we anticipate a temporary contraction in participation, we are pleased to share that we are on course to welcome more than 600 golf brands and thousands of industry stakeholders to the 2022 PGA Show.
"Buyers have expressed a pent-up demand for merchandise and services and miss the in-person experience with products and company leadership. There is a desire to return to peer networking and national-level education and industry programming that only PGA Show Week can provide through the collaborative efforts of the PGA of America with allied partners such as the NGCOA, AGM and others.
"We look forward to providing the golf community with an exceptional event experience."