CV Tips - Header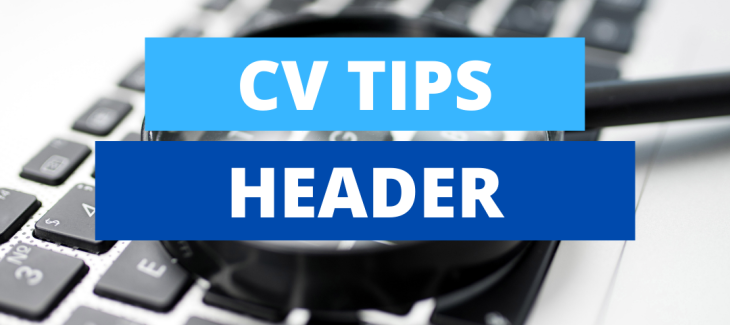 A CV header appears at the top of the CV and includes your name and contact information.
This might seem simple, but CV headers offer hiring managers a great deal of information.
The purpose of a CV header is to let employers know who you are and how to contact you to set up an interview, so it's important that you have everything in order.
A CV header should include your:
Full name
Phone number
Email address
Location (Optional)
Full Name:
Your name is the first thing an employer should see on your CV. Make your name stands out by using a slightly larger font or by using boldface to emphasise it.
You may consider putting your professional title after your name but only do so if your current title is relevant to the job you are seeking.
It is important to use the same name on your header that you use on other professional materials and documents, this will help hiring managers quickly find you on other platforms if they're interested in learning more about your history and work experience.
Phone Number:
A phone call is the most popular way for hiring managers to set up interviews.
List the number you most often use and check your voice mail message to make sure it's appropriate.
Email Address:
After your phone number, email is the second most common way for employers to make contact with you.
Make sure your email address is professional and easy to read.
The best email format is [FirstName][LastName]@email.com. If your name is already taken, try using variations of your first or last initial or perhaps include a middle name.
Location:
Location details are optional but a lot of hiring managers prefer to know if you are based within their area so adding this information could be beneficial.
You don't have to list your exact address. Town/city and country should be enough.

If you are willing to relocate for a job you should also mention this.