Topgolf and The R&A Come Together to Offer Discounted Coaching Sessions For Women and Girls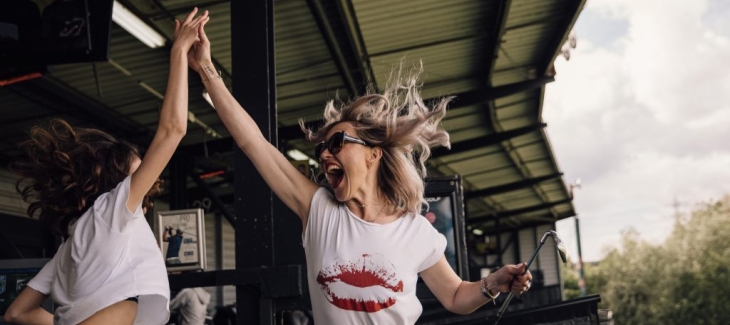 Topgolf and the R&A are collaborating to offer several discounted women and girls coaching sessions from PGA professionals to support the #FOREeveryone campaign, as part of its wider Women in Golf Charter initiative.
These fun social sessions are designed to provide women and girls with the practical skills they need to play the sport, while also showcasing it in a more positive and inclusive light. They will also highlight the many physical and mental benefits playing golf provides – including exercise, socialising, and the thrill of competition.
Coaching sessions – which will be delivered by a host of qualified teaching professionals – are taking place at Topgolf's Chigwell, Watford, and Surrey venues and are bookable online at a discounted coaching price of just £5 per person. Tickets include a free drink and club hire provided by Topgolf.
Topgolf's #FOREeveryone coaching sessions:
Tuesday, November 23rd – 11 am
Tuesday, November 23rd – 6 pm*
Thursday, December 9th – 11 am
Monday, January 10th – 11 am and 6 pm
Friday, February 4th – 11 am
Thursday, March 3rd March – 11 am
Thursday, March 3rd March – 6 pm*

*Chigwell and Watford venues only
Andrew Agnoli, Head of Topgolf Coach UK, commented: "Golf is a game for everybody, and Topgolf is a great stepping stone for those who have never picked up a club and want to come along and have a go.

"Partnering with The R&A on the #FOREeveryone initiative, it's great that we'll be able to offer aspiring female golfers discounted sessions for the chance to come and learn the sport from our team of professionals. We can't wait to welcome everyone down to our venues. It's a fantastic opportunity for women and girls in the Chigwell, Watford, and Surrey areas to try golf for the first time, as well as for those wanting to get back into the game."
Phil Anderton, Chief Development Officer of The R&A, added: "The R&A is continuing to demonstrate its commitment to creating greater equality across golf, and we are thrilled that Topgolf, as signatories of the Women in Golf Charter, are supporting the #FOREeveryone campaign to drive tangible change.
"As well as inspiring more women and girls to get involved in the sport, we also want to challenge and combat the misconceptions non-golfers may have about golf, including that it can only be played on an 18-hole course, and we hope these #FOREeveryone sessions at Topgolf venues will aide this even further. It's been great to see such an increased demand and heightened interest in women's golf over the last year, with the number of women playing in all formats having gone from 16% to 28%. We hope to see participation continue to grow for many years to come."
To book one of the #FOREeveryone beginner sessions at Topgolf Chigwell, Watford or Surrey, simply visit the Topgolf website and book online.