The French Open Returns After 2 Year Absence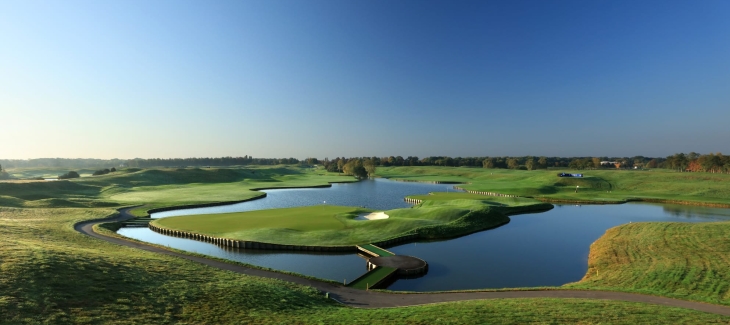 The European Tour and the Fédération Française de Golf (FFG) have confirmed the Open de France will return to Le Golf National in 2022 after an absence of two years.
Continental Europe's oldest national open, first played in 1906, will be restored to the European Tour's schedule after being canceled in both 2020 and 2021 because of the pandemic.
It will take place from September 22-25, the same week in the golfing calendar as when Le Golf National hosted the 2018 Ryder Cup.
The 2022 Open de France, which will be the 104th edition of the tournament and the 19th consecutive to be played at Le Golf National, will have a prize fund of €3m – double the amount played for in 2019.
Keith Pelley, European Tour Chief Executive, said: "As one of our most historic tournaments, the Open de France has been sorely missed for the last two years, so naturally we are delighted to confirm its return to our schedule in 2022. We are also looking forward with great anticipation to going back to Le Golf National which is undoubtedly one of Europe's leading venues and which provides such a strong test for our players.
"Circumstances have dictated that we have not been able to play this prestigious national Open since 2019, but together with Pascal Grizot and the Fédération Française de Golf, our commitment to growing the Open de France remains steadfast and we look forward to an exciting new chapter next year."
Pascal Grizot, president of the Fédération Française de Golf, said: "I am delighted with the return of the Open de France on the European Tour International Schedule in 2022. I have always stated my strong attachment, and the Federation's, to our tournament. It comes back at a premium date, which is another source of satisfaction. I thank Keith Pelley and the European Tour, with whom we work closely towards a common goal: to permanently reinstate the Open de France among Europe's greatest events."