Categories
Recent Posts
Popular
Most Popular
Royal Porthcawl to Host the 2023 Senior Open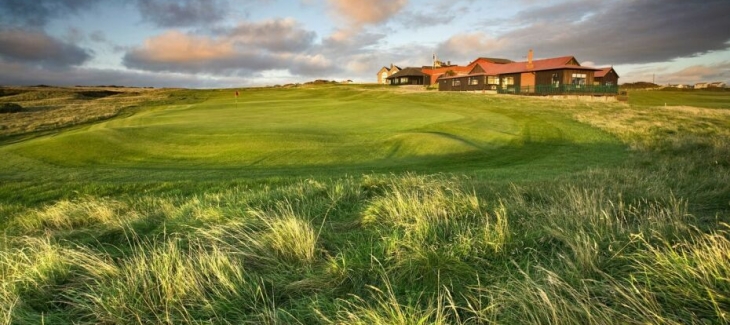 Royal Porthcawl Golf Club is set to host the Senior Open in 2023. This will be the third time in ten years that the Welsh venue will host the event. Royal Porthcawl has previously hosted numerous prestigious championships, including the Amateur and the Walker Cup.
Europe's only Senior Major Championship will be hosted at the South Wales venue for the third time when the 36th edition of The Senior Open takes place from July 27-30.
The club hosted The Senior Open in 2014, when Germany's Bernhard Langer triumphed by 13 shots, and again in 2017 when Langer successfully defended his title.
Edward Kitson, Championship Director of The Senior Open Presented by Rolex, said: "We are thrilled to be returning to Royal Porthcawl for The Senior Open in 2023. This will be the third time in the space of ten years that we have taken the Championship to Royal Porthcawl and it is much deserved. We witnessed several memorable moments in 2014 and 2017, none more so than Bernhard Langer's record-breaking triumph in 2014. We are grateful to our partners at The R&A, PGA TOUR Champions, Royal Porthcawl Golf Club and the Welsh Government for their help in taking the Championship back to Wales."
Johnnie Cole-Hamilton, Executive Director – Championships at The R&A, said: "We are fortunate to have a pool of outstanding host venues for the Senior Open and Royal Porthcawl is certainly one of them. We have seen some excellent championships there in the past and I'm sure 2023 will be no different. I would like to acknowledge the support of the Welsh Government and our partners in making this happen."
John Edwards, Royal Porthcawl Club Secretary, said: "We are honoured to be chosen as the host venue for The Senior Open Presented by Rolex in 2023. The club is fortunate to have hosted the event twice previously with Bernhard Langer victorious on both occasions. In 2017, only two players finished under par and the course has been toughened up since so it will be fascinating to see how the players fare this time around. Members and staff are excited to welcome back some of the game's most iconic players, and we look forward to another memorable Championship.
Vaughan Gething, Welsh Government Economy Minister, said: "I look forward welcoming The Senior Open back to Wales in 2023 to build on the success of the event in 2014 and 2017. Having some of the most recognisable names in world golf at Royal Porthcawl is not only great for the club and the town it further raises Wales' profile as world class golf destination. Events such as this will play a key part in our plans to move our visitor economy forward post-pandemic. Our strategy will target international opportunities as well as developing distinctive homegrown events."