Categories
Recent Posts
Popular
Most Popular
New PGA Golf Business Magazine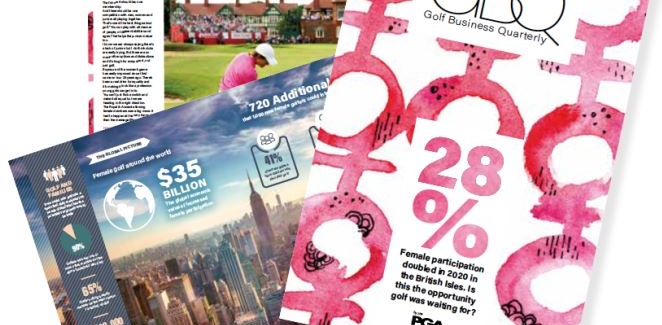 Golf Jobs was delighted to receive the PGA's new Golf Business Quarterly (GBQ) magazine.
The brand-new print and digital journal is aimed at the golf industry professional.
The quarterly magazine presents a rounded view of golf business. The PGA will be assisted and guided by a working group made up of several respected golf industry professionals who offer a range of perspectives. They include men and women from The PGA, the media, administration, marketing, operations, market research and governing bodies.
GBQ features the biggest voices in golf business, includes in-depth interviews and provides genuine analysis of key data relating to topics such as participation, growth of the game, retail, rounds played and tourism. There will also be wider content to help readers be better industry professionals.

The magazine will be sent to PGA Members as well as members of The PGA's new Business Management Group and Club Volunteer Group.
The PGA's aim is to get you thinking and to provide people with stimulus for further reading, debate, and discussion.

GBQ will stand alone in the market with the potential to speak to all figures of influence in the British and Irish, European, Middle East, Far East and North American golf industries.

GBQ's first issue focuses on women in golf and the increasing numbers of women taking up the sport in the UK. The issue includes inspiring stories from women in the golf industry and insight into the surge in female participation.
Issue 2 of the Golf Business Quarterly will be published in October 2021.