Categories
Recent Posts
Popular
Most Popular
Empordà Golf Resort Has Been Chosen to Host Two European Challenge Tour Events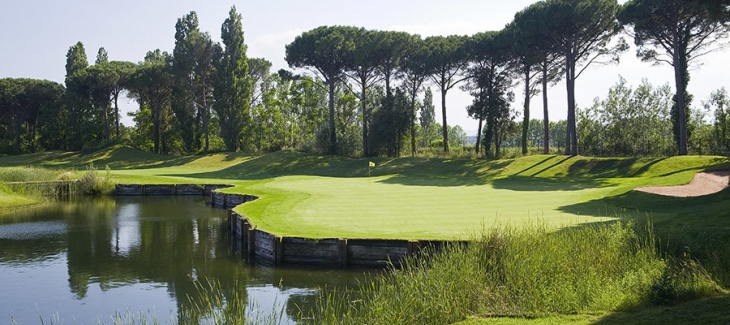 Empordà Golf Resort located in Spain's Costa Brava has been chosen to host two European Challenge Tour events this autumn following an unavoidable change to the schedule caused by the Covid-19 pandemic.
Empordà's facilities include two 18-hole championship courses – Links and Forest – both of which were designed by famed architect Robert von Hagge.
The 36-hole resort in the Costa Brava region will host the Empordà Challenge from October 14-17, closely followed by the Costa Brava Challenge the week after from October 19-22. They replace two events that were due to be held in China, the Hainan Open and the Foshan Open.
The two events will be staged prior to the Grand Final of the Challenge Tour, which will be held at the T-Golf & Country Club in Mallorca.
Emilio Cuatrecasas, president of Empordà Golf Club, said: "The decision to host the Empordà Challenge here confirms how exceptional the improvements we have made to our facilities are. Costa Brava is becoming a world-class sporting destination."
During 2020 Empordà's courses undergone significant investment to elevate the golf experience being offered to members and guests, with work being undertaken including the reconstruction of all bunkers, a comprehensive tree clearance programme and purchase of new greenkeeping equipment to improve the all-round condition of tees, fairways, and greens.
Jamie Hodges, executive director of the Challenge Tour, said: "We are very grateful to Empordà Golf for giving us the opportunity to complete the planned schedule on a great course. We are sure that it is going to be a great end to a season in which we are seeing golf of the highest level."
Javier Gervás, managing director of Golf, said: "We knew that Empordà Golf was interested in going one step further in terms of the professional tournaments it has hosted and that is why we proposed to host the last two Challenge Tour tournaments there before the final. They have made a great investment that I am sure will pay off and the international coverage generated will help to put Empordà Golf in the global golfing spotlight."