The Scottish Open Gets New Sponsor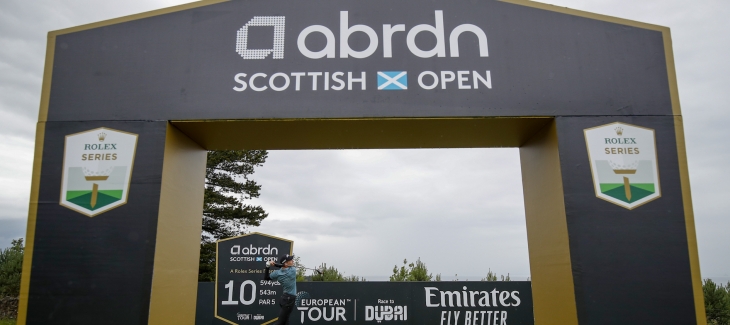 South Korean luxury car brand Genesis has announced that it will become the title sponsor of the Scottish Open, one of Europe's most prestigious golf tournaments. The championship will be renamed 'the Genesis Scottish Open' starting in 2022 and will also be co-sanctioned by the PGA Tour and European Tour.
"We are delighted to welcome Genesis as a title sponsor of a European Tour event for the first time," said European Tour Chief Executive Keith Pelley. "Genesis has a strong history of sponsorship on the PGA Tour through The Genesis Invitational, and their commitment to the Scottish Open will further enhance one of our premier events of the season."
The Genesis Scottish Open (July 4-10), which is part of the European Tour's Rolex Series, retains its place in golf's global calendar the week ahead of The Open Championship (July 11-17), a date confirmed through to 2025. The tournament will also benefit from the continued commitment of the Scottish Government, managed by Visit Scotland – the agreement also running through 2025.
Paul Bush, Director of Events at VisitScotland, said: "We are thrilled the European Tour and PGA Tour have identified the Genesis Scottish Open to further develop their Strategic Alliance, and there is no more fitting stage than Scotland, the Home of Golf, on which to embark on such a historic journey."
PGA Tour Commissioner, Jay Monahan said, "Adding an existing, strong title sponsor in Genesis to our Strategic Alliance in the form of the Genesis Scottish Open – to be sanctioned by both Tours – is a significant step for the global game. Coupled with their support of The Genesis Invitational at Riviera, we're incredibly proud to forge a deeper relationship with this premier brand across the global game."
Genesis will take over the title sponsorship of the event from abrdn, who are exploring ways for the decade-long partnership with the European Tour to continue moving forward. The Genesis Scottish Open will continue to be staged in its traditional summer slot, the week before The Open, through to and including 2025, and will now award points for both the FedEx Cup and Race to Dubai.
"We are extremely excited to become title sponsor of the Scottish Open at this historic moment, as the PGA Tour and European Tour announce details on their Strategic Alliance," said Jay Chang, Global Head of Genesis. "Genesis and golf share a culture centered on respect, mutual admiration, and innovation. We will continue to strengthen our partnership with both Tours to deliver this spirit to golfers, communities, and individuals around the world through successful tournaments."