Kickstart Scheme Proving Successful for Golf Clubs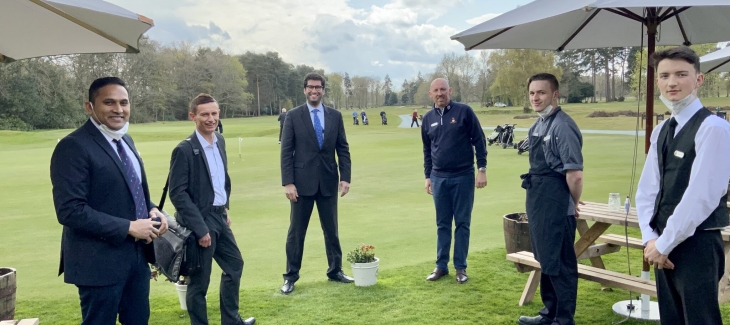 The Kickstart Scheme offers 16 to 24 years old's 6-month work placements fully financed by the government. The scheme was introduced to the golf industry by Promote Golf back January 2021 and already over 200 young people have started work at golf clubs across England and Wales. A further 1,000 grants have been approved and are in the process of hiring.
Promote Golf work with golf clubs, ranges, and golf entertainment venues, offering marketing and business support.
David Reeves, Managing Director of Promote Golf, said, "We're thrilled that the initiative has been so popular and we're working hard with Job Centres and golf clubs to ensure that the remaining 1,000 grants are put to good use with enthusiastic and dedicated young people."
The Kickstart Scheme, which is still open to golf clubs looking to recruit for the Autumn, offers 100% salary funding for 6-months as well as a uniform budget and online training courses offered by Promote Golf. In total, golf clubs have saved over £3.7M from the salary funding so far.
David continues, "The wintertime is the perfect opportunity for golf clubs to undertake many on-course projects that they can't during the summer because of golfer traffic and grass cutting. This can include bunker renovation, tree clearance work, course furniture restoration, ditch and waterways clearance – there really is lots that can be achieved. The Kickstart Scheme can help support clubs in providing fully-funded labour for much of this work."
The success of the scheme has attracted the endorsement of political figures. Ranil Jayawardena (MP for North East Hampshire), Derek Thomas (MP for St Ives, West Cornwall and the Isles of Scilly) and the Rt Hon Michael Gove (MP for Surrey Heath and Minister for the Cabinet Office) have all visited Kickstart recruits in their workplaces at North Hants, Cape Cornwall and Windlesham Golf Club's respectively.