Association of Golf Writers Appoints Lewine Mair as President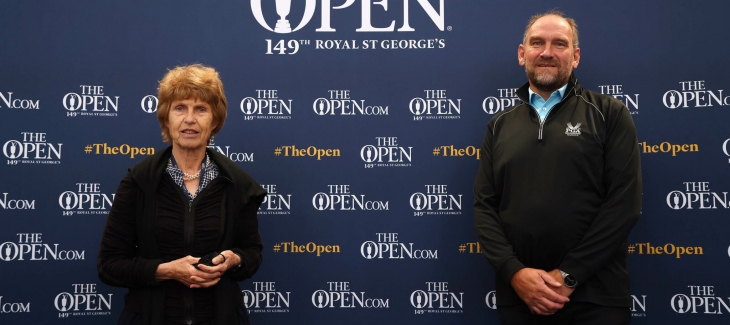 On Wednesday at the 149th Open Championship held at Royal St George's, Lewine Mair was appointed as the president of the Association of Golf Writers (AGW) at the their annual general meeting. Mair becomes the first woman to hold the post in group's 83-year history.
Lewine Mair was hired at the Daily Telegraph in 1992 as a sports feature writer. She started her writing career at 17, penning golf columns for the Birmingham Planet while attending school. Mair, a 43-year member of the AGW, has written several books, including the autobiographies of Colin Montgomerie and Laura Davies. She was an accomplished golfer in her youth, playing for Great Britain & Ireland at the Under-21 level.
Mair, a senior writer for Global Golf Post, takes over following the unfortunate passing of the previous president, Jock MacVicar, who died in April. Mair already has been a ground-breaking figure in sports journalism. According to a profile of Mair in the New York Times, in 1997 she became the first woman to serve as the golf correspondent for the U.K.'s Daily Telegraph. In fact, she was the first woman to hold a primary beat position among all national papers in the U.K.
Mair said: "I can't tell you how honoured I feel to be named as the first woman President of the AGW and to be following in the footsteps of so many well-known AGW writers. There are too many to mention, though I do want to single out my immediate predecessor, Jock MacVicar, whose time in the role was so unfairly cut short.''
"It has been an enormous honour to serve the Association as Chair and now, with 43 years of AGW membership under my belt, I hope to be of some use to Martin Dempster, our excellent Chairman, and his team."
AGW Chairman Martin Dempster said: "I am delighted that Lewine has agreed to become the first woman president of the AGW. Lewine is a highly-respected figure in the game, having already served as the AGW's first woman Chair from 2007-2010. She has been a trusty committee member for a lengthy period of time and we could not have a more worthy first woman President than Lewine. I am sure her late husband, Norman, would have been very proud of this moment, as, of course, will her children and grandchildren.''


The two largest associations of golf media are now led by women. Lewine Mair's appointment follows the election in April of Beth Ann Nichols to the presidency of the Golf Writers Association of America (GWAA). Nichols, a senior writer at Golfweek, also is the first woman to lead the GWAA in its 75-year existence.