The Home of Golf Opens New Tom Morris Bar & Grill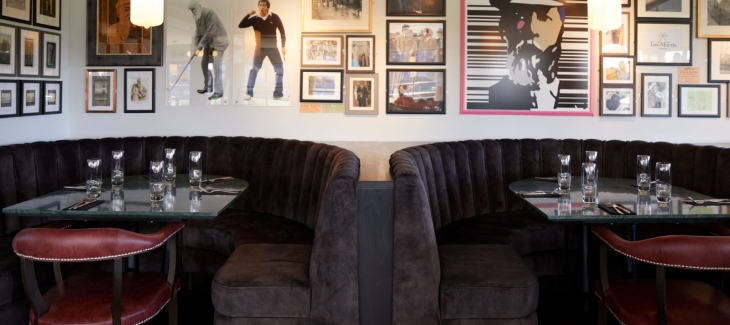 St. Andrews Links Clubhouse have paid tribute to Old Tom Morris with an incredible transformation of their Bar & Grill.
Old Tom Morris was a four-time champion golfer and shaped the modern game as we know it. Tom was a distinguished ball and club maker and helped to shape some of the UK and Ireland's most well-known golf courses.
The 16th of June 2021 marked the bicentenary of Old Tom's birth. St. Andrews Links Trust organised a whole host of special events to celebrate his 200th birthday, including unique golfing packages and limited-edition merchandise.
The Tom Morris Bar & Grill is a Scottish produce driven casual dining restaurant with a real sense of history and authenticity. Two walls of the Bar & Grill have been decorated with Old Tom Morris memorabilia paying tribute and celebrating the life and legacy of the Grand Old Man of Golf.
Head of St Andrews Food & Drink Company Jamie Anderson said: "We've gone for materials that are golf club-inspired, so the floor resembles hickory and there's engraved metal. Some of the palettes are inspired by Tom's championship belts and there's a Tom Morris tartan that appears on the hallway carpet. Those colours are echoed in the soft furnishings."
"We've created a menu that caters to those who want to eat before they tee off, have a wee dram or pie later on, do lunch, and maybe come back for dinner," Jamie explains. "Our menu is focused on great, simple produce with some great cuts of meat from the Balgove Larder, all prepared to perfection on our new Josper Grill."
The restaurant not only caters for golfers but also family and friends looking to enjoy the new menu and surroundings. The Bar & Grill also boasts an impressive drinks menu, that include 80 whiskies each chosen with a nod to one of Tom's courses and 18 drams, each representing a hole on a course. One of these is the Flora & Fauna from Linkwood, a distillery founded in the year that Tom was born.
"It's a fresh and simple product", says Anderson. "We want golfers and diners to be able to sample the best of Scotland at the world's most famous golf course. We've got a unique opportunity to tell Old Tom's story; the story of golf; with great food and drink."
To book a table at Tom Morris Bar & Grill, visit: www.standrews.com/relax