England Golf is Re-launching its 'Membership: Give it a Shot' Campaign'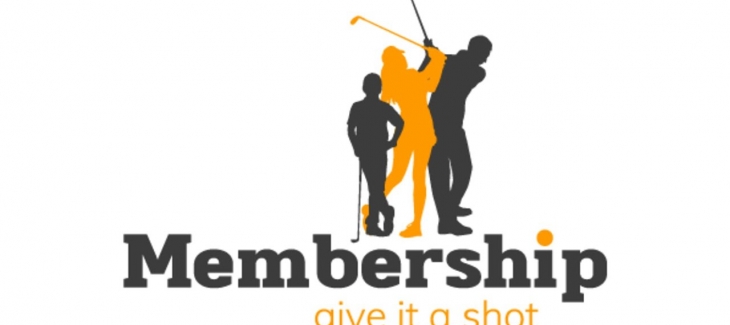 England Golf is re-launching its 'Membership: Give it a Shot' campaign. The scheme is designed to inform new and existing golfers about the benefits and values of becoming a member of a club. England Golf aim to educate golfers on four core values – equality, diversity, family, and community.
Golf is currently going through a participation boom that has seen over 4.3 million players recorded as playing at driving ranges across the United Kingdom in 2020 with club membership increasing remarkably in the past 12 months. Golf has become a great way to escape during these difficult and arduous times.
England Golf's membership call to action of 'Give it a Shot' comes to life through three key messages:
'Play is Flexible': As golf continues to evolve in line with modern lifestyle choices, membership has also adapted to change. Flexible tee times, practice facilities, bespoke tournament formats and new entertainment activities have enabled a new 'way to play golf'.
'Clubs are Sociable': A hugely popular aspect of any sport and club membership is the social benefits. The opportunity to meet in a safe environment, share stories, and build lifelong friendships through the game. Golf offers unrivalled levels of mental and physical benefits and hours of socialising, with a mixture of generations and family members.
'Golf is Affordable': Golf club membership has adapted to welcome a range of modern lifestyles. Designed to provide individuals with variety, flexible membership offers and carefully constructed payment options have made golf more accessible than ever.
Jeremy Tomlinson, CEO, England Golf, said: "Despite the last few months being hugely challenging for everyone, it has been wonderful to witness a surge in people playing our beloved game.
"With our 'Membership: Give it a Shot' campaign we want to provide golf clubs in England with national support and an opportunity to maximise golf's current positivity.
"Focusing on recruitment and retention we will offer clubs physical and digital assets in customisable templates, designed to complement their current marketing strategies.
"In an exciting time for golf we look forward to welcoming many new players to our game and membership in the weeks, months and years ahead."
England Golf will promote the 'Membership: Give it a Shot' campaign on a national scale and hopes to give every golf club in England the opportunity to engage, share and promote their own membership benefits for new and existing golf club members.