Celebrating Old Tom Morris's 200th Birthday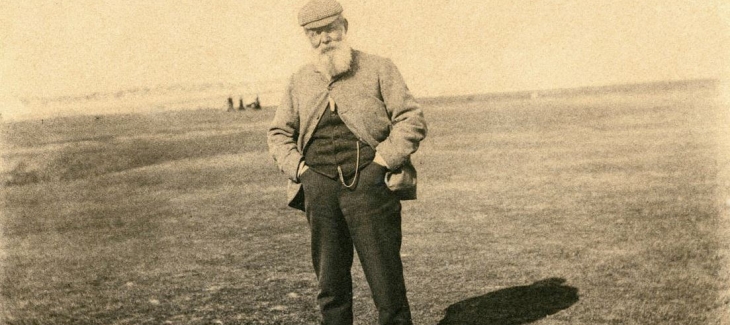 Celebrating Old Tom Morris's 200th Birthday
The 16th of June 2021 marks the bicentenary of the birth of pioneering golfer Old Tom Morris. To commemorate the occasion St Andrews Links Trust are hosting some very special events to celebrate Old Tom's 200th birthday at the place he loved to play.
Son of a weaver, Tom Morris was born on 16th June 1821 in St Andrews. He would soon become a four-time Champion Golfer and would shape golf as we know it today. Tom was a distinguished ball and club maker and helped to shape some of the UK and Ireland's most well-known golf courses. He introduced many new and innovative ideas to the construction and layout of courses, becoming the father of modern greenkeeping.
To mark Old Tom's 200th birthday a commemorative pin flag, featuring his name, iconic cross clubs and bicentenary dates will proudly fly on the 18th green of the Old Course on the 16th of June. A competition for golfers from local clubs to participate and celebrate Tom's legacy will also be played on his birthday at the New Golf Club St Andrews.
Euan Loudon, Chief Executive of St Andrews Links Trust, said: "St Andrews is recognised around the world as the Home of Golf and within its incredible heritage and rich lineage there is perhaps no figure who embodies so much to St Andrews and the game of golf as Tom Morris.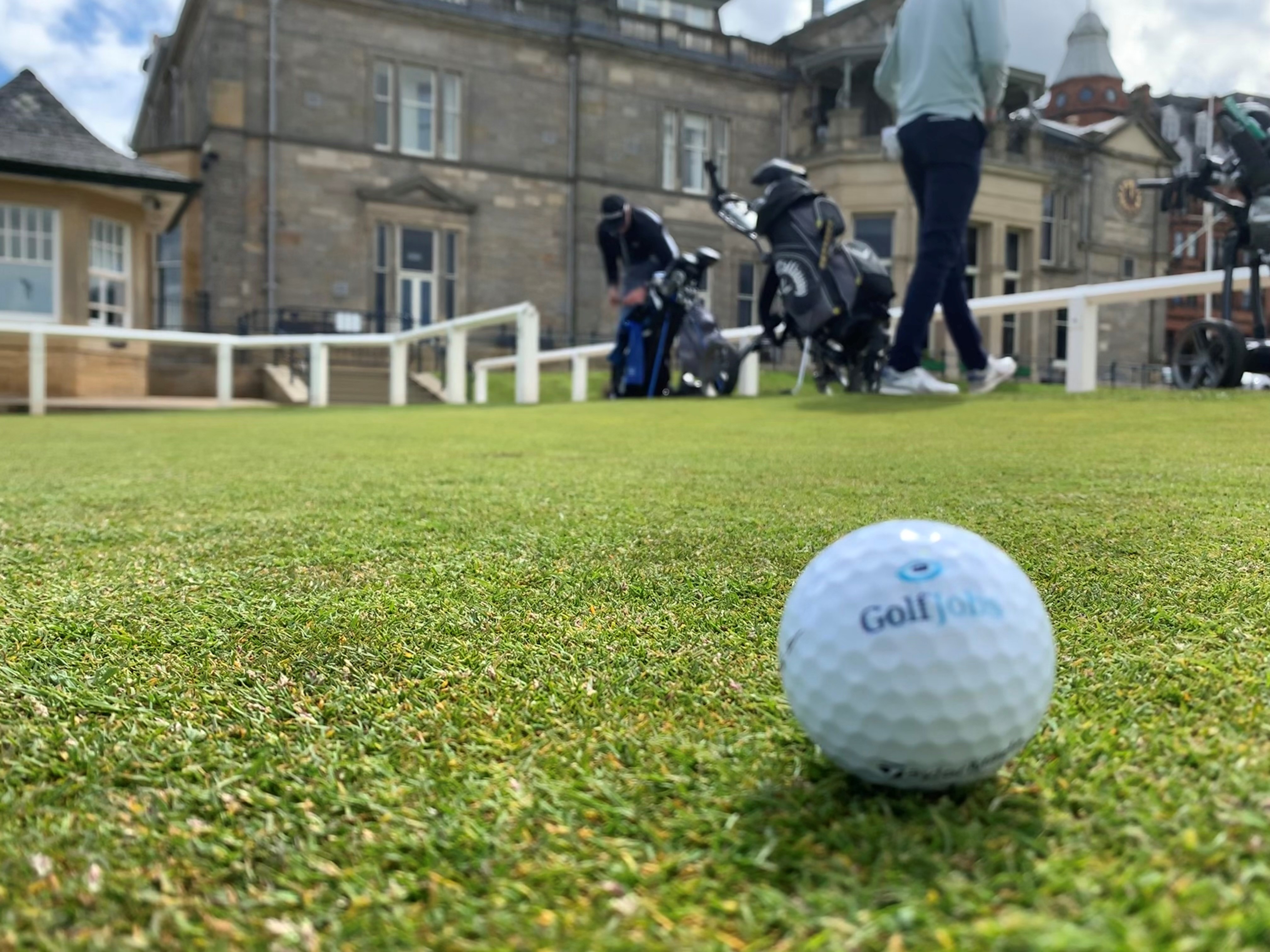 The Links Trust has created two individual golfing packages to celebrate Old Tom's Birthday, called The Brassie and The Honeyman, with opportunities to play the Old and New Courses and the chance to get your hands on some limited-edition goodies.
The first package, The Brassie, guarantees tee times on the Old, New and Jubilee Courses; it is a great opportunity to play this historic triumvirate of courses. Included in The Brassie is an exclusive Old Tom 200 Callaway MD4 wedge, Tom Morris inspired menu, Old Tom 200 Callaway Chrome Soft golf balls and commemorative 18th green pin flag.
The second package, The Honeyman, is named after Tom Morris's right-hand man and loyal deputy, David Honeyman, the package offers guaranteed tee times on the Old and New Courses and a range of commemorative gifts that include a limited-edition Old Tom 200 baseball cap with personalised embroidery and exclusive Tom Morris driver headcover.
Golf Jobs went along to The Home of Golf to take part in the celebrations and experience The Honeyman package first-hand. We had a fantastic time playing on the prestigious Old Course as well as playing on the New Course that Keeper of the Green Old Tom Morris built himself. We were grateful to receive our very own limited edition baseball cap, driver headcover and drawstring bag all adorned with Old Tom's iconic silhouette.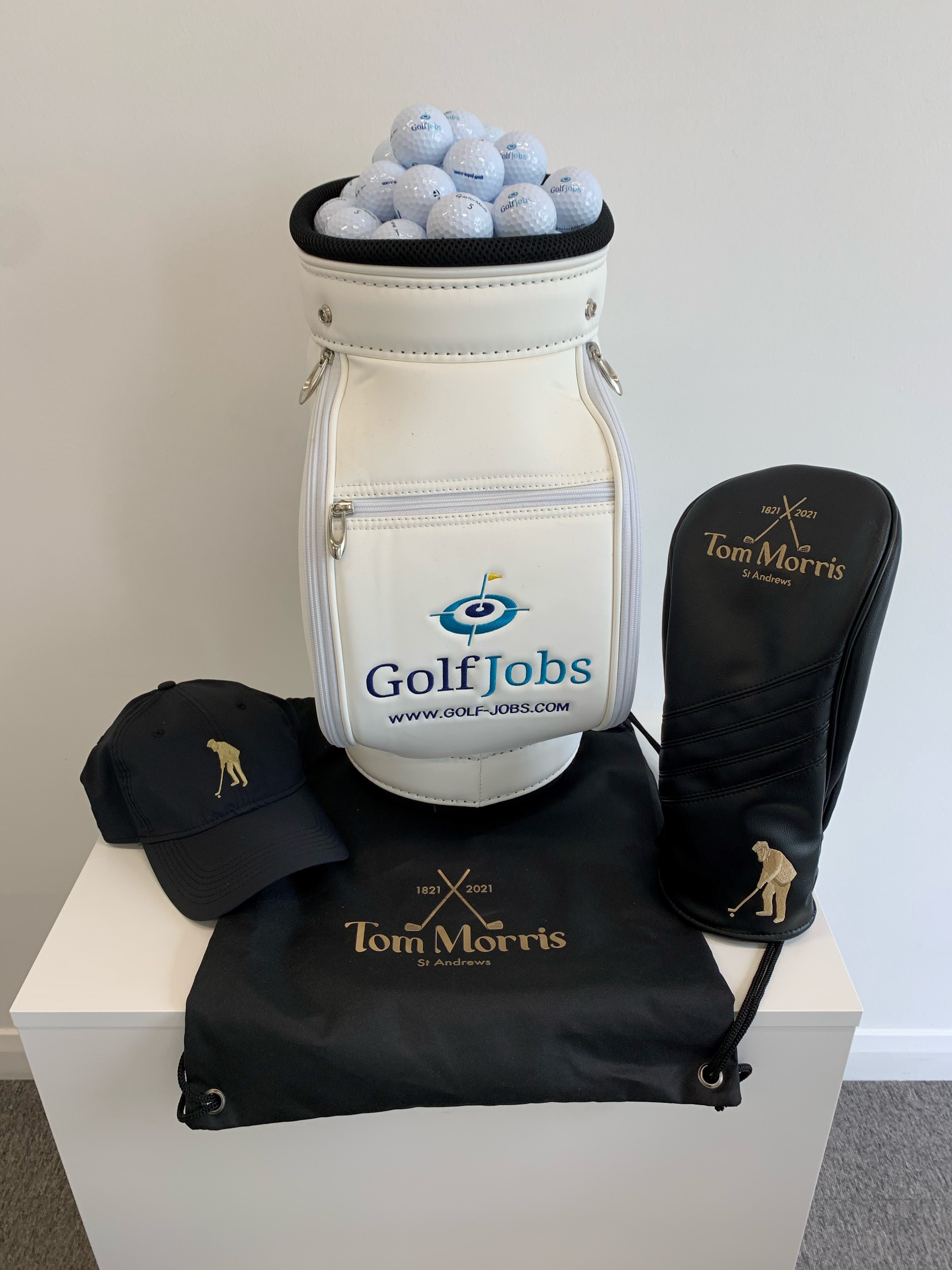 Andrew Loudon goes on to say: "Old Tom's presence is still very much felt here in St Andrews, his near lifelong commitment and dedication to the Links and his birthplace unrivalled. As we continue to chart our course to Covid recovery, I am sure it would be a source of pride for Old Tom that this special anniversary will provide opportunities for golfers from across the UK to visit the Links. Restrictions permitting, these golfers in his bicentennial year will be helping to play an important role in re-energising the Links and the town."
The celebrations will end with the Old Tom 200 Invitational which will be held on the Old Course on Sunday 20th June. This historic event will commemorate the remarkable impact Old Tom had on the courses he designed and remodelled right across the UK and Ireland. Golfers from over 40 golf clubs, including Royal County Down, Royal North Devon, Askernish, Machrihanish, Royal Dornoch, Carnoustie and many more will be travelling to St Andrews for this special event on the Old Course.
Mr Loudon added: "Throughout the year we have been struck by the affinity so many hold for Old Tom and his significance to the game of golf. In many instances we have been touched to see how far his influence extends and, equally, closer to home it has highlighted how much love and appreciation exists for his achievements in St Andrews.