Categories
Recent Posts
Popular
Most Popular
New Zealand welcomes Golf Jobs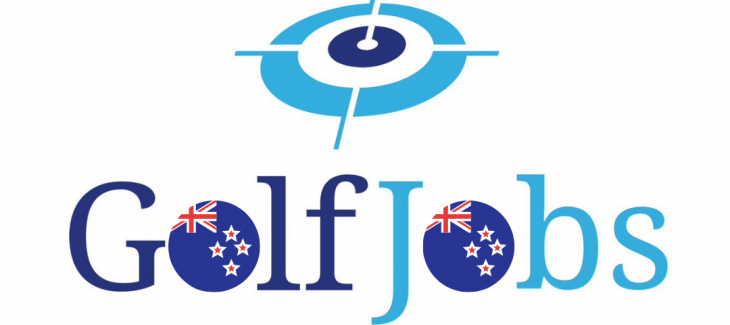 SPECIALIST GOLF JOB SEARCH SITE ENTERS NEW ZEALAND!
Golf Jobs provides a dedicated platform for employers and job-seekers within the golf industry worldwide.
Golf Jobs, the #1 global jobs platform for the golf industry, provides a dedicated space for employers to list and promote jobs within golf clubs, resorts, product manufacturing, hotel groups and more. While the site has already established itself with some of the world's top golf brands, major courses and clubs, it is set to become an invaluable resource for all sides of the industry when it launches in New Zealand this month.
The service, to be managed by Benn Ashford, is set to provide golf clubs, retailers, manufacturers, resorts and governing bodies worldwide with their own specialist job search platform, making the recruitment process more effective and modernised.
The site brings together job vacancies from around the world onto one platform, making the hiring process simpler for employers and candidates trying to find their ideal match. Founder and Managing Director, Darren O'Donnell, created the business as a way of helping to streamline recruitment in all areas of the golf world:
"Jobs within the golf industry are incredibly varied and encompass many skillsets; from Club Managers and PGA Professionals to Greenkeepers and Course Managers. I saw a gap in the market for a dedicated service to help organisations find the right personnel, and for passionate candidates to get their start in the industry or continue their career in new avenues."
Through its network of job sites and targeted marketing campaigns, Golf Jobs provides employers with a specialist service that gets their vacancies in front of the right candidates, while also providing the latest industry news and career support. The company has already worked with some of the top employers in worldwide golf – including Marriott Resorts, St. Andrews Golf Club, Burhill Group, England Golf and American Golf.
Tasked with bringing the platform to New Zealand, Benn Ashford is excited about the opportunities it will bring to the industry "The New Zealand Golf Industry is booming post-Covid and Golf Jobs will play a major role in continuing this trend. For those working in, or looking to get into, the industry it really is a no brainer. It's an opportunity to put yourself out there to find the best and most suitable role in order to progress personally." On the employer's side, Ashford is equally buoyant "Recruiting in the golf industry is not always easy, especially in a country with a demographic like New Zealand, but Golf Jobs gives employers a platform to directly target the market and understand better the options available. Not only that, as the world opens up, the platform will offer great opportunities for both sides to see the potential beyond the two islands".