Spain welcomes the expertise of Golf Jobs: Pros in golf recruitment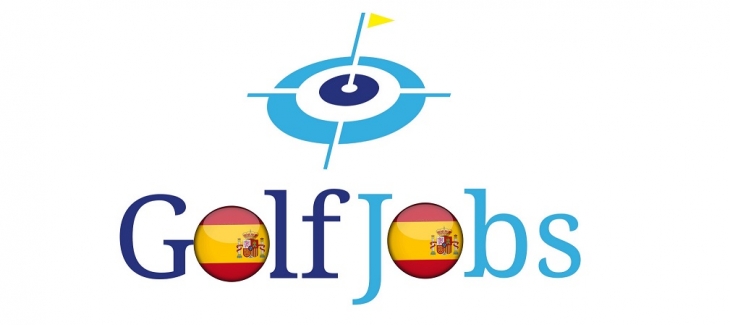 Spain welcomes the expertise of Golf Jobs: Pros in golf recruitment
Golf's one-stop-shop for golf recruitment, Golf Jobs is expanding into the Spanish market later this year. The worldwide brand aims to support the country's clubs, hotels, manufacturers, and other golfing establishments, in finding the right person for the right job.
Via its online platform, businesses can promote their golf-specific jobs for those dedicated to maintaining or beginning a career in the industry. Backed by some of golf's leading brands and associations - Taylormade, Augusta National Golf Club, the R&A, to name a few - Golf Jobs is far more than your average job board.
Emersed in a world of golf, Golf Jobs deliver new technologies and wrap-around services designed to make the recruitment process easy. The company place greenkeepers from Australia, with clubs in Spain; they provide employers with a route to finding the perfect applicant, side-by-side with employers, or by offering the use of the company's targeting strategy and integrated video interviewing platform.
Whatever the employer needs, Golf Jobs purports a bespoke offer to meet it. According to the company's CEO, Darren O'Donnell, "everybody wants something slightly different."
Moving into the Spanish market, the company will be looking to extend its success. Expert in human resources, golf coach and golf enthusiast Carlos López Santiago will be heading up the regional development of Golf Jobs. From the perspective of the company, Spanish golf requires a service that is strictly concerned with golf.
"Golf Jobs will be supporting golf industry employers across Spain by simplifying the process, meaning a quicker, more effective hiring process," said Darren O'Donnell, CEO of Golf Jobs.
"We work in partnership with golf industry employers, providing a recruitment solution tailored to the employer's needs, no matter the size of the employer, from small golf clubs and apparel brands, to multi-site resort groups. Our support and account management for our clients always goes above and beyond, ensuring we become an extension of the business and trusted partner."

Since the advent of Covid 19, technology has become a fundamental part of the ancient game. From the beginning of the outbreak, Golf Jobs has been able to guide employers seamlessly through the journey of hiring staff. Its integrated interview platform, a technology that no other job board provides, gives Golf Jobs the ability to deliver quality candidates through times of social distance.
As Golf Jobs move into the Spanish market, Darren O'Donnell seeks to push aside any competition with this offer of technology and expertise.
"Our service, technology & support can not be rivalled, we are already a trusted source for the biggest brands and clubs within the world, and we deliver for businesses of all sizes. We are the #1 source of golf industry candidates, and we support both employers and candidates throughout their journeys."