Golf unlocked late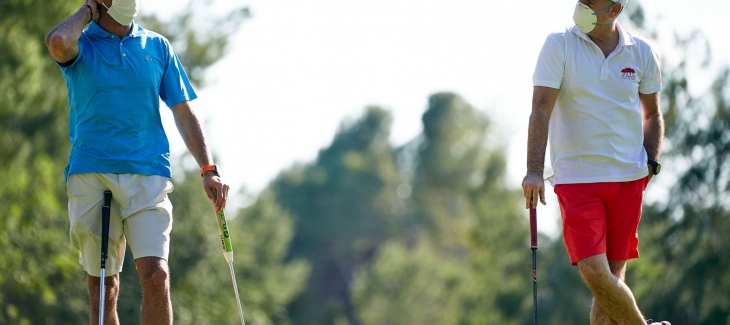 Golf unlocked late
The English public will once more be teeing off from March 29th.
After the Prime Minister's detailed roadmap out of the woods, golf courses in England are gearing up to open once more.
After March 8th people across the country will be allowed to meet one person from outside their household, in a park or other outdoor setting. Amateur golf will remain off the cards for another three weeks.
Following the release of research suggesting that Covid transmission rates would remain low when players return, the Prime Minister decided to allow its return on March 29th along with the rule of six.
It remains unclear as to how many will be able to play per tee time but reports suggest that twoballs will be a first step toward normality. We might have to wait for a fourball for some time. That said, given the return of the rule of six on March 29th, the government may be treading a thin line. The Prime Minister may not be able to justify the imposition of a restriction that limits play to numbers below four from two different households whilst defending a policy that allows the meeting of six.
The government is keenly aware of this problem and recent reporting has led to suggestions that fourballs may well be allowed. However, when Craig Tracey MP quizzed the Prime Minister over the issue his response suggested only a twoball would be permitted at first.
Last week Golf England said it was, 'extremely disappointed that the scientific evidence presented to the government detailing how the sport can be played in a Covid-secure manner [had] not resulted in a return to play date earlier than 29 March.'
Whilst golf courses in England have remained shut, venues across Scotland stayed open.
It is unknown as to whether Irish and Welsh facilities will reopen but reports suggest the Welsh government will be making an announcement regarding a return to play on March 12th. In Northern Ireland, lockdown continues for golf into April, pending review.
Joining Golf England in criticism over a slow return to play, Wales Golf has stated its disappointment also. A spokesman for the body had this to say:
"At a meeting with Welsh government officials last week, we presented a document which supports our long-held view that golf has been and can continue to be played safely during the current pandemic. Other key areas of the discussion centred around the numerous mental health and wellbeing benefits golf provides to tens of thousands of participants across Wales.
"The Welsh government agreed that golf is a sport which can be played in a safe, socially distanced manner. Their main concerns were with the potential Wales-wide impact of relaxing the 'stay at home' restrictions, and the cumulative impact of doing this."
It is widely felt that golf can be played safely throughout England and a swift return to the fairway should be sought. Whether or not we will be teeing off in fours or twos from the outset is a question yet to be answered.