R&A combine forces with Niall Horan's Modest! Golf to encourage youth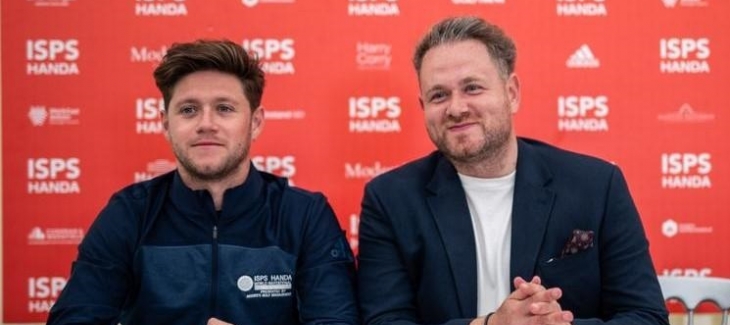 R&A combine forces with Niall Horan's Modest! Golf to encourage youth
With a mind to further golf's reach, the R&A have made a progressive move to join forces with up and coming golf management firm Modest! Golf
Through a series of programmes, the pairing aims to push the sport into the future by inspiring young people to play. The programmes will be designed to provide young players with events that may be more in tune with their sensibilities and how they wish to spend their leisure time. The R&A feels that Modest! Golf is a brand, amongst a sea of others, that is most capable of delivering golf events to a younger audience. They might be right.
Modest! Golf is the passion project of Niall Horan. Niall is a keen golfer and a bit of a star, serving as the lead singer for One Direction. With years in the entertainment industry, Niall's entertainment agency Modest! decided to make its foray into golf. In 2016, Modest! Golf was born. Now the company is responsible for the management of some of golfs up and coming talent. Tyrrell Hatton, Leona Maguire, Connor Syme, to name a few now flying the Modest! flag.
Modest! Golf suggests that leveraging the support of online influencers will be one route to increased exposure for the sport. The company's press release would suggest that these methods of capturing future minds are going to be something that proliferates the culture of the ancient game.
Modest! Golf's young players have a large social media presence. This is a power that the R&A is keen to tap into so rounds don't fall away over time.
An R&A spokesman said, "Modest! Golf has a wealth of expertise and insight from the entertainment and sports industries that will be combined with our experience of developing golf around the world to establish exciting new initiatives aimed at reaching new audiences and inspiring more young people into playing golf with their family and friends.
"Our relationship with Modest! Golf is built on a shared ambition for golf to be viewed as a fun, friendly and accessible sport that is inclusive of all people no matter their age, gender, ability or background. We look forward to working together to broaden its appeal through our networks in golf and encourage young people to enjoy its many social and health benefits."
Niall Horan said, "I am proud to work alongside The R&A in developing programmes to encourage and inspire more young people to play the game of golf…I look forward to helping to create new and modern initiatives to showcase to the younger generation just what a great sport golf is."