Community pull together to revive plans for Coul Links golf course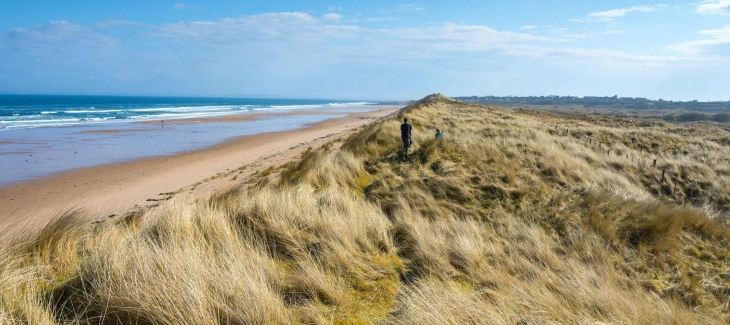 Community pull together to revive plans for Coul Links golf course
A group have banded together to revive plans to build the Coul Links golf course in the Highlands of Scotland.
Supporters of the build have formalised themselves as a not-for-profit community interest company called Communities for Coul (C4C). The organisation intends to submit a planning application for the golf course and an eco-lodge hotel.
The group have been holding positive discussions with investors. They hope to put the plans before the local authority within months.
The Coul Links story has been one littered with upset. The extravagant development was initially granted permission by the Highland Council in June 2018. The original investors, Todd Warnock and his partners then hit a roadblock when environmental and conservation groups forced the Scottish Government to investigate whether building on the site would cause too adverse an effect on the area's delicate ecosystem.
In February last year, a review concluded that disturbances to habitat couldn't be mitigated against under the plans submitted to the Highland Council. The Scottish Government's felt they couldn't support the project in its original form.
Various actions are being taken to bring back the Coul Links development. An attempt to resurrect a similarly failed plan connected to the Embo Junior Football and Athletic Club has been made to ease the forthcoming Coul Links application. East Sutherland and Edderton ward councillor, Jim McGillvray is reported to have pushed the application with the idea that if a plan similar to the original Coul Links plan could be successful, approval for the rejigged Coul Links plan might come easy when the application arrives.
The Highland Council has been keen to point out that it holds wide-ranging powers of discretion when it comes to approving, or refusing, planning applications. The newly founded community organisation C4C are keen to point out that the community the course will serve has been hard hit by the pandemic - temporarily, the concerns of citizens should rank more highly than those of the wider ecosystem. C4C are keen for this course to deliver the 150 jobs that they feel it will to a sparsely populated part of the Scottish Highlands:
"Fundamentally our cause is to support our communities through the creation of a great golf course.
"We believe a solid majority of local people support the development of a world-class golf course at Coul Links."