Categories
Recent Posts
Popular
Most Popular
American Golf partners with Legends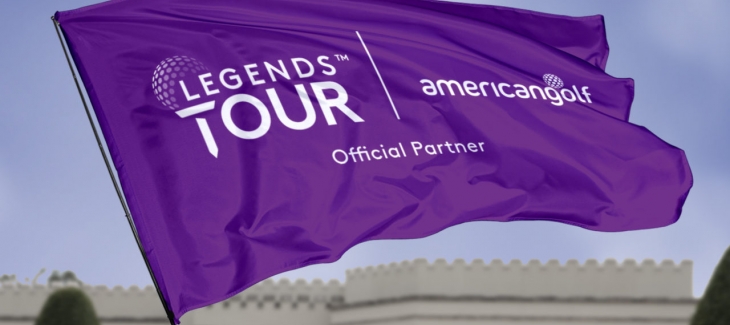 American Golf partners with Legends
American Golf will enter into a new partnership with the Legends Tour.
American Golf is the largest retailer of golfing supplies in Western Europe. After long discussions, the retailer will become the Legends Tour's Official Partner and its Official retailer.
Through this agreement, American Golf now has access to partnerships with other major competitions. The retailer will form partnerships with the Irish Legends competition hosted by the McGinley Foundation, Staysure PGA Seniors Championship, the ICL Jersey Senior Open and the Scottish Senior Open.
American Golf joins other major brands as partners to these major competitions. Emirates, Callaway, Staysure, Rolex and Crew Clothing all hold the privilege of being Oficial Partners at Legends Tour events, grasping frontage for their respective brands. The retailer does have a responsibility to push the game forward. And it does plan to use its new exposure to acheieve this.
American Golf and the Legends Tour plan to collaborate in improving the experience for fans with the introduction of interactive areas. American Golf says that these 'interactive zones' will be areas that offer fans and enthusiasts an opportunity to test products whilst play continues. According to the retailer, Legends Tour players will be available at these 'zones' to help fans become better golfers and get more from the game whilst they watch their favourite players.
The CEO of American Golf, Gary Favell expressed his excitement in joining forces with the Legends Tour: "The Legends Tour fits perfectly with our vision of inclusivity and making golf accessible to all levels and age of player. We have a loyal following of over 50s customers and we're looking forward to offering them added value and engagement during the many Legends Tour events."
With 97 outlets across the UK and the Republic of Ireland, American Golf offers a wide range of equipment, apparel, and golf-related accessories and has fast become the go-to golf shop at many of our beloved courses, employing more PGA Pros than any other golf retailer.
Head of the Legends Tour, Mark Aspland said: "American Golf is one of the biggest and most respected retailers in the golf industry and today's announcement is an exciting day for the Legends Tour.
"We are looking forward to working with the American Golf team, both to provide our fans with special discounts and opportunities, and on activations at our tournaments throughout the year.
"We see this as an opportunity for real growth for our Tour. We will be working closely with American Golf to produce engaging and innovative content and by giving them access to our players, it will benefit both American Golf in reviewing the latest equipment, while also building the profile of our players by giving them a platform to tell their story to a different audience."