Greenkeepers have a green light to maintain safely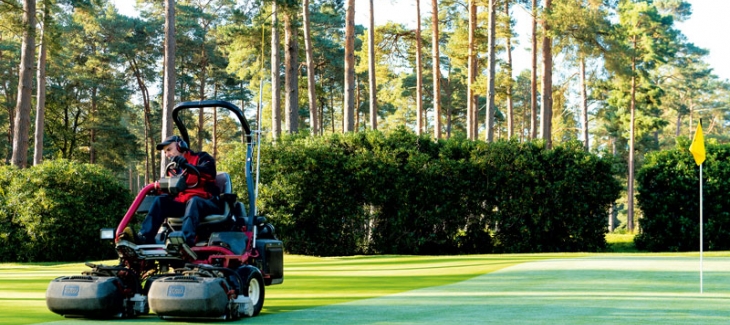 Greenkeepers have a green light to maintain safely
Need not furlough greenkeepers
The new wave of lockdown restrictions has been devastating to many across the golf sector. Aside from members of the public living in Scotland, we are banned from visiting our golf course. Many clubs will have placed their staff on temporary furlough. For greenkeepers and other maintenance staff, this need not be the case. There have been no limitations placed on the activities of the maintenance staff at golf facilities under the most recent set of lockdown measures.
After the Association of the British and International Golf Greenkeepers Association (BIGGA), sat with the All-Party Group on Golf, it was decided golf clubs were relatively safe places for groundwork and other maintenance to continue to take place. This decision came after consideration of the fact that greenkeepers, and other staff at clubs, are more able than most to maintain social distance for large parts of their day.
"Taking place primarily outdoors with limited opportunities for cross-contamination, greenkeeping teams have adapted well to ensure staff stay safe during the Covid-19 pandemic," noted the All-Party Group."
Mental health could be impacted by furlough
Where golf clubs can take full advantage of the latest iteration of the Coronavirus Job Retention Scheme, BIGGA has asked that the mental health of maintenance staff be considered before making any decision to reduce staffing levels. If their work can be done safely - it has been decided it can - it should continue, for the benefit of courses and staff wellbeing.
BIGGA wants to appeal to, "operators of golf clubs to use common sense when assigning tasks to the greenkeeping teams… we remind club managers of their responsibility to provide a Covid-safe working environment for all members of the team."
Jim Croxton, BIGGA CEO said, "With widespread vaccinations taking place across the country, our hope is that this is the final hurdle and golf courses will take the opportunity presented by reduced playing levels to prepare their courses for what we hope will be a busy and prosperous summer season out on the fairways.
"In the meantime, the focus must be on safety and not putting anyone at risk. Course managers should have an awareness of what work is considered a priority during this period of the year and advise senior management as to these requirements, adjusting staffing levels to suit the needs of the golf facility and to ensure the continuing safety of the entire team."
Maintainance can be done safely… Why not do it?
Greenkeepers will be happier and healthier
Throughout the country greenkeepers and other staff are itching to do their bit for the game they love. If it can be done safely then, the feeling is, why not do it in preparation for what may be a bustlingsummer season? Clubs may have access to the Coronavirus Job Retention Scheme but if maintenance staff are placed on furlough, who is going to sow the seeds for the summer months? Who will ensure the greens run fast? And, what will the psychological state of our maintenance staff be once they return to work?