Trump's off Tour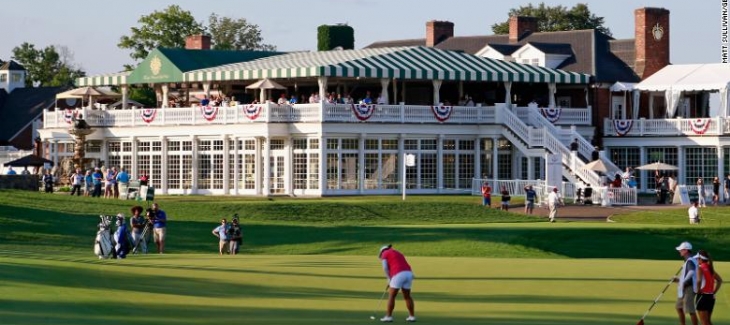 Trump's off Tour
Only a few days after Trump's proud following marched down the hill and into the Capitol Building, the Professional Golfer's Association have decided to cut ties with his namesake club.
In 2022 the PGA championships will not be played at President Donald Trump's New Jersey golf club, Bedminster.
The PGA board met on Sunday, where members raised concerns around the President's behaviour. The association decided to discontinue any further relationship with the Trump brand on the basis that it may have a detrimental impact on the public's perception of the PGA Tour, and golf more widely.
The CEO of the PGA told the Associated Press, in no uncertain terms, that the decision was made directly following Trump's incitement to storm the Capitol Building last week.
"We find ourselves in a political situation not of our making. We're fiduciaries for our members, for the game, for our mission, and for our brand. And how do we best protect that? Our feeling was, given the tragic events of Wednesday, that we could no longer hold it at Bedminster. The damage could have been irreparable. The only real course of action was to leave."
The Trump camp returned stating the two organisations had a "beautiful partnership", adding that they were "incredibly disappointed with the decision."
"This is a breach of a binding contract, and [The PGA] have no right to terminate the agreement… As an organization, we have invested many, many millions of dollars in the 2022 PGA Championship at Trump National Golf Club, Bedminster."
The PGA has held huge events at many of The President's clubs. There have been bumps in the road before now. In 2015, the association felt compelled to cancel its PGA Grand Slam of Golf at Trump National Los Angeles Gold Club after Donald Trump had been caught referring to Mexicans as "rapists" that were "bringing crime".
Any Trumpian controversy that may have muddied the waters of the Trump-PGA relationship has, until now, never been quite enough to warrant cutting ties to this extent. Perhaps business isn't just business.