Managers shouldn't worry about their golf clubs bouncing back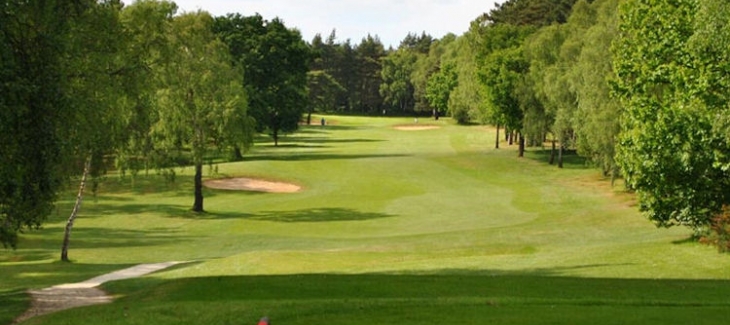 Managers shouldn't worry about their golf clubs bouncing back
Golf's rules might be ancient but Managers can adapt to new ones
Clubs can deal with anything
In a world that hasn't had its rules change for a very long time, golf has responded to the Covid-19 crisis more dynamically than anyone could have imagined, even those tasked with paving the way toward this new normal. Golf club managers have had it hard this year.
Golf managers have spent the year as if they were hacking through Amazonian rough, only to find themselves on a mine-laden battlefield. I have no doubt that most nights have been spent staring at the ceiling wondering how to respond to the newest set of guidelines, the possibility of another closure, or a complete lockdown.
Golf shutdown
Yesterday the latter became a reality. But it shouldn't be seen as the end of days. Under the guidelines, the only reason for us to leave our homes is to get exercise, retrieve essential goods and work (if we can't do this remotely). This leaves much scope for a growth of interest in golf.
So, many private golf courses are not open and neither are their public counterparts. This doesn't mean that people are not swinging a club and hitting a ball outside - playing golf.
Growth of interest in golf
Golf will grow
This year has seen interest in golf spike. Rounds have risen dramatically across the world and this interest has been driven primarily by youngsters, people who may otherwise have been participating in other sports. They couldn't. For the most part, you can play golf without breaching government guidelines. In a way, golf is a game at ease in a world where contagion is a fear. You play alone. At least you don't need to be beside anyone else. You are competing with yourself first and foremost. Physiological and psychological social distancing are fundamental.
A bright new future for golf
'Club managers'… never fear
As we move into this new national lockdown period, club managers may well be thinking the worst. 'My club won't bounce back from this.'
Never fear…
Newcomers to the game will be chopping at balls across the country's open spaces just for a taste of fun; anything they are allowed to do will do. Sure, private golf courses are shut but that won't stop youngsters grabbing a bag, some balls, and taking up a game they will probably play for the rest of their lives. As we all know, when you get the bug…