Categories
Recent Posts
Popular
Most Popular
Tee Time Tips - CV Edition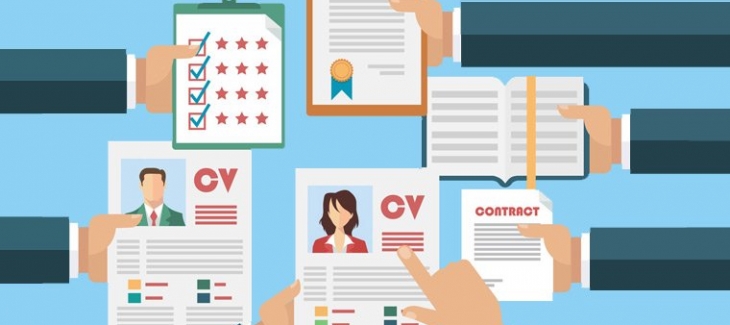 Tee Time Tips - CV Edition
It has been said that the average CV is looked at for approximately just 7 seconds. A hiring manager reading a CV is like a golfer reading a putt, some require more thought than others, breaks and hollows that are unexpected, external factors that contribute to you making or missing a putt.


Think of the CV like your pre-shot routine for the golf swing or putting stroke.

The Aim:
—> Every action has an intention and meaning behind it. Similarly, with your CV it is important to have a simple opening statement which outlines your intentions within your next role or perhaps what you are looking to achieve from gaining a new role.

Length - Drive for Show, Putt for Dough:
—> First impressions are key, even if they are from a piece of paper. In this case, presentation is everything - correct spacing, structure and layout will make this even easier. There is no right or wrong answer to the number of pages or word-count - just remember that 7-second rule. Your ability to be concise and coherent is paramount.

Basic Details - don't be DQ'd at the First Hole:
—> It can be immensely frustrating for a hiring manager when telephone number or email address are not included. This is almost like shooting the best round you have ever achieved and forgetting to sign your scorecard at the end, resulting in disqualification. Secondly, always include your availability and location.

Be Specific:
—> All CVs are different, everyone's experience is unique, however, it is important to tailor your CV to a specific role. A generic CV, the one size fits all approach will not sit well with hiring managers. Really think, what will make my application stand out from the rest? Pick out keywords from the job spec and link it appropriately to your skills and experience.



The Order of Events - Your Course Planner:
—> Think about your structure. A separate section including your qualifications, followed by your relevant work experience should be outlined. Provide bullet points on your day-to-day duties within the role, then think specifically about your personal achievements during this time. This is your opportunity to bring your personality traits into the paper e.g. your role in being a team member, your attention to detail or your level of communication skills. By doing so, you allow the reader to learn more about you as a person, not just your experience. Is there something important like a promotion, management duties or feedback you received?
Risk Management - Course Plotting:
—> When writing, think continuously about how you can provide an answer to any red flags that could potentially be highlighted by a hiring manager. Recruitment is all about finding the right candidate, but by eliminating any risk or doubt from the earliest stage. For example, is there a time gap in your CV from one role to another? Perhaps you completed a course or learned new skills - both of which would a valuable and good use of your time to fill the gap in employment.
Still not quite sure if your CV meets the above helpful hints and tips? We have partnered with the leading CV writing provider 'Top CV/Top Resume' to provide our candidates with a free CV review. The team will be able to provide a full CV re-writing service, LinkedIn Profile and cover letter. Taking you one step closer to achieving your dream golf industry related role - Greenkeeper, Club Manager, PGA Professional …. one shot at a time.

FREE CV REVIEW - CLICK HERE