The dream of a global golf life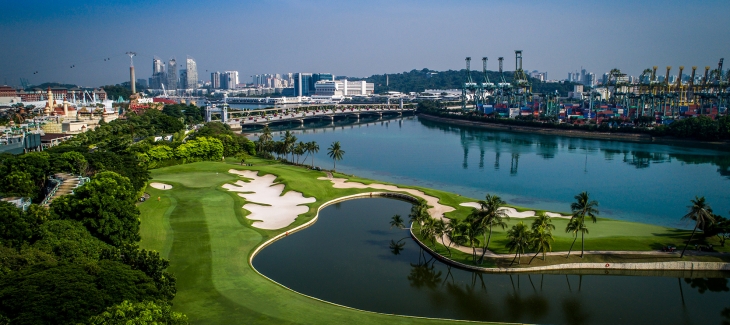 The dream of a global golfing life
A job in golf can take us across the globe
Global jobs are possible in golf
Right now, I am staring out at a weather front that will almost definitely cover my house in rain - well, according to the Met Office anyway. I will not be picking up my clubs and heading to the course today for a two-ball. It'll be a washout.
Sitting here, I do imagine just jetting off somewhere for a quick round in the sun. Perhaps, maybe Australia, or the States. I suppose it would take a while to get there. That would be quite a long round. But, hey-ho, one can dream. Or maybe, I could just go and work in a paradise resort - somewhere glorious, meet new faces, and soak up a new culture.
Now that is a dream!
But, need it be? I mean, these dreams can be a reality. I could easily find a job and fly off into the sunset. Right?
Hell yes!

Global golf industry
There are greens and fairways aplenty


According to the R&A golf is played in 208 of the 245 internationally recognised countries across the globe and these golfing nations play host to more than 30,000 golf facilities. There is a whole international job market out there. It's ready and waiting for candidates to apply for jobs – as pros, caddies, managers, retail assistants, etc. You name it, there is a job out there in the international market.
There may be some visa requirements but clubs and golfing establishments welcome British citizens with open arms. Almost 2,000 British club pros work outside the UK.
Living the dream in golf
Global golf dream
It turns out that that dream, of travelling across the world to play a round, isn't such a dream. It is a reality that Golf Jobs can help you forge. If you fancy a bit of restaurant work at a beautiful club in Catalonia, Golf Jobs can help with that. A teaching post might be more in line with your level of golfing expertise; in which case, a post in South Africa may be just the retreat you need. Whatever the job requirement we can help.
My dream of leaving behind the rain can easily become a reality. Golf is global and UK workers, in particular, are a hot commodity the world over. Clubs want people with golf in their blood. How close can one come to having golf the blood than being from the home of the ancient game itself?
I don't think you can get closer.