Categories
Recent Posts
Popular
Most Popular
A thank you from Golf Jobs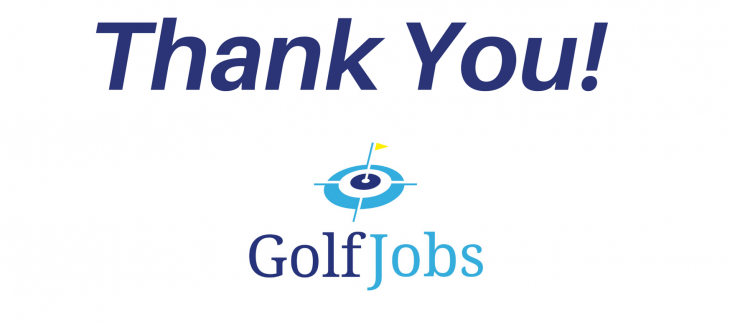 A thank you from Golf Jobs

Thank you for playing


This year has been tough for everyone. For a time clubs have been closed. After re-opening they haven't been quite the same. COVID-19 has changed the way we do golf, for now at least. Social distancing and other government guidelines have been put in place in clubhouses and on the course. Risk assessments have been conducted across the golfing world. It has been a long road to the Christmas holidays for employers and employees across the sector. At Golf Jobs, we recognise this.
We also see that the ancient game we love - in part, because it is steeped in history and adheres to old traditions - can be dynamic in response to crisis. It has managed to make changes quickly. Clubs and organisations across the sector have moved quickly, to keep us on the fairway with our friends and family playing the game we love.
We want to say thank you to Clubs, Cleaners, Retail Assistants, Professionals and everyone else involved in making the changes necessary for us to keep playing. We thank you.
The future of golf is bright
Golf Jobs is here for employees and employers
Despite the tumultuous time in Golf, the future for the sector is bright. The pandemic has seen club membership rising. Many newcomers are reported to be the cause of this growth and clubs are planning to accommodate a rise in rounds.
Sites like ours are here to help employers join hands with employees to meet this demand. The Golf Jobs team are here to support any employer who needs a new greenkeeper. We are here to advise any prospective employee who wishes to become an assistant pro. Since our inception, we have been matching employees with employers, streamlining any search process for those who want to work in golf.
A thank you to golf
A thank you employees and employers
We want to thank all the clubs, candidates and all who have supported us in helping us realise this goal.
GolfShake.com and Bunkered.co.uk have both written on the value of our platform:
Golf Jobs is likely to become a much-needed tool for anyone looking to hire or start a career within the golf industry, and the business is already in talks with some national governing bodies like the Asia Golf Federation, Scottish Golf and other associations.
Thank you to all those involved with golf and to those who have supported us. If you are a Pro struggling to implement new Tier 4 guidelines, we thank you for your efforts. If you are a catering staff member, thank you for working to make your club a welcome retreat during this time. Golf's popularity is rising. So, just remember, however awkward its day-to-day may be at the moment, golf's future will be one of plenty.
Thank you to all.