Categories
Recent Posts
Popular
Most Popular
PGA's 2020 Vision and Beyond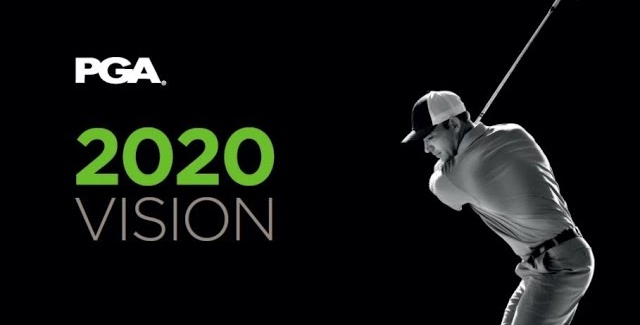 The PGA has made changes to its membership structure that will see it recognise the professional expertise of current members and bring in outsiders.
The PGA has announced that its current system of membership will take account of those people who work or volunteer in golf, as well as those who are currently categorised being professional players. The introduction of The 2020 Vision initiative in September was designed to replace one one-size-fits-all approach to categorising its professional members and to welcome a new wave of industry specialists.
After a long consultation, The PGA decided to introduce two new membership groups under the PGA umbrella: Business Management Group and Club Volunteer. Anyone employed, or volunteering in the golf sector will be eligible to apply for this kind of membership. The PGA hopes that by offering these forms of membership, "these groups will offer world-class support, education and networking services for everyone involved in golf."
After mounting pressure from the membership, The PGA Professional Membership category is to be divided into three. In dividing the PGA Professional Membership category into three, The 2020 Vision initiative is responding to claims that members' expertise had gone unrecognised by the PGA.
PGA Professional Membership will become: PGA Professional, PGA Coach, and PGA Manager. The Vision 2020 literature recognises the PGA membership's demands in their literature: " This will allow members to select a specialism that better reflects their role".
Robert Maxfield, Chief Executive of The PGA said, "This is one of the most significant moments in the 119-year history of The PGA…In 2020 [it] needs to represent a very different model to that of The PGA of the last 20 years – that's why we've undertaken the enormous challenge to evolve our membership structure and ensure that our Members – and us as an organisation – remain relevant to golf in the 21st century.
"By enabling present and future PGA Members to specialise and develop further in their chosen areas, we are recognising and championing their expertise. By bringing all those who work and volunteer in golf under the umbrella of The PGA, we're positioning ourselves at the heart of the game for years to come."
The PGA hopes that by altering the membership structure of the association, golfs future will remain rosy for many years to come, and its influence will broaden.