The Furlough Scheme: What Does It Mean For Golf?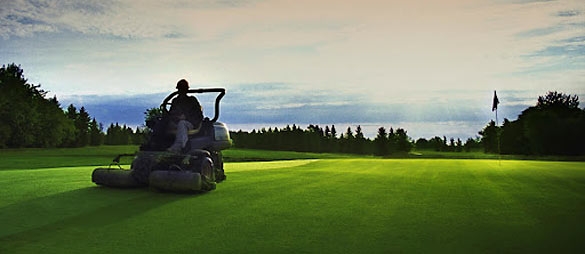 Many in the Golf-World may still be wondering what the Coronavirus Job Retention Scheme means for them. Well, as always, The Devil is in the detail. That aside, at Golf-Jobs we have put together a little explainer to settle the nerves of anyone likely to face furlough.
Ins and outs.
This new raft of furlough measures has been extended until March 31st, 2021 and will likely mean that many employees across the golfing sector are asked not to work. This can cause great anxiety for employees and employers.
If an employer can't make ends meet they can apply for financial support, offered by Government to cover 80 percent of an employee's usual wage whilst on furlough. This should be passed directly on to the employee, up to the amount of £2,500 per month.
The new scheme does differ from its predecessor. It is now 'flexible'. This means that if employees can be justifiably furloughed, for reasons associated with financial hardship linked to the pandemic, they will not be allowed to perform any duties associated with their job.
During periods you are furloughed, you can't work. Except…
If your employer asks you to work on a part-time basis or engage in training events, you will be allowed to return. There is an important thing to note:
During the days you are working, your employer should not be claiming on behalf of you through the Coronovirus Job Retention Scheme. You should be receiving full pay.
Prospect for golf.
Golf Jobs have been reporting on the positive financial climate within the golf sector. There have been more newcomers to the sport since Tiger Woods rose to fame, in 1997.
You may have been placed on furlough. You could be facing the prospect of furlough now. Either way, we are going through a period of growth for the sport. With such an increase in popularity, and the recent announcement of the Government's job retention bonus - a scheme designed to reward clubs that retain employees through the pandemic - it isn't likely that furlough will drive your future in golf.