Royal Liverpool and Royal Troon work with R&A to bring us The Open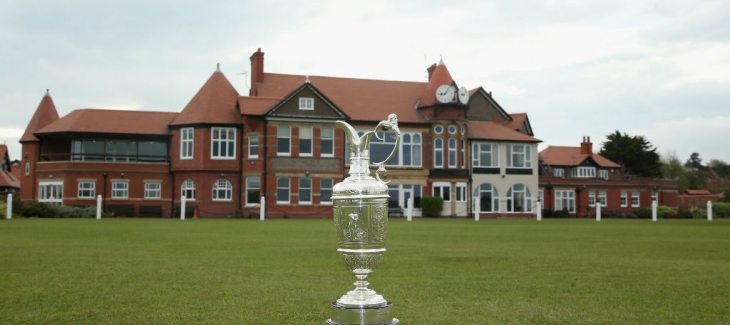 The Royal and Ancient Golf Club of St Andrews (The R&A) has confirmed the location of the 151st and 152nd Open Championships.
From the 16-23rd of July 2023, The Open will be held at the Royal Liverpool, a club home to Harold Hilton and John Ball – two amateurs who famously laid claim to the Open. The 152nd will begin at Royal Troon from the 14 -21 of July 2024. After July 2024, Royal Troon will be a ten-time host of the Championship.
Following a wave of COVID-19, the 149th iteration of the tournament was cancelled. Golfers were to tee off at Royal St George's. Then, they were not. Next, they will be hosted at the stunning Kent Links from 11-18 of July 2021. Bringing expertise together from clubs across the country, The R&A has been keen to get back in the swing of things.
The CEO of The R&A had this to say about organising the renowned event: "We have been working closely with Royal Liverpool and Royal Troon and the relevant local agencies to reschedule the Championships.
"We are grateful to everyone involved at the clubs and at our partner organisations for supporting our plans and showing flexibility to adapt their own schedules. We can now look forward to seeing the world's best players competing at these outstanding links courses in 2023 and 2024"
Captain of Royal Liverpool Golf Club, Micheal Johnson, offered support for the R&A's wish – to return golf to some form of normality. "Without doubt, the golfing world greatly anticipates the return of The Open after the hiatus of 2020 and Royal Liverpool Golf Club is delighted to fit into the revised schedule alongside our friends at Royal Troon. We must thank The R&A for its continued support and look forward to welcoming competitors and spectators alike to Hoylake in 2023."
Royal Troon's Captain, Desmond Bancewicz, said, "Following the most unusual circumstances this year, affecting all our lives, Royal Troon Golf Club looks forward with eager anticipation in hosting The Open in 2024 for the 10th time and sends their very best wishes to The R&A and Royal St George's Golf Club for 2021."