Will The Tiger Effect Keep Golfers On Course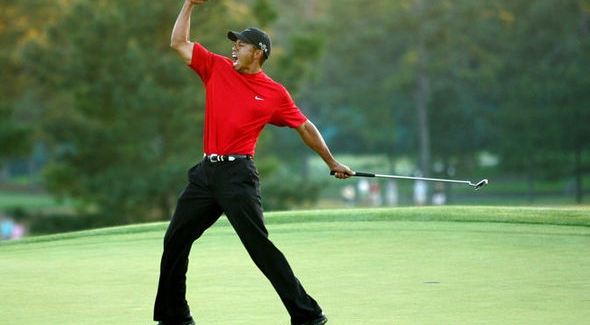 Since the start of the Coronavirus Pandemic, players have taken to golf in growing numbers. Experienced golfers and novices have picked up their clubs and headed for the fairway.
2020 has been an especially good year.
A report, released this week from the National Golf Federation (US), estimated that, 2020,will see an almost 12 per cent increase in footfall for US courses. According to the report, 2020 has seen the second-highest annual increase in total rounds played – rising by 50 million across the country.
Large numbers are grabbing their golf bags, ready for a game. But, this is nothing. Not compared to the glory days of Tiger Woods. After Woods snatched the global accolade of becoming the first black Masters winner in history, and the youngest at 21, the number of rounds played skyrocketed.
US citizens played 63 million rounds in the same year of Woods' victory. This upshot in popularity came to be called the "Tiger Effect", as players turned to golf following Tiger's inspiration.
Whilst the coronavirus pandemic was in full swing, many clubs were forced to shut. However, from June onwards numbers of golfers looking for respite had risen sharply. By October, the number of rounds played was above 32.2 per cent compared to the same month in 2019.
According to GolfDatatech, 20 million rounds were lost in the US due to closures in the spring. Continuing through the year, GolfDatatech recorded sharp increases throughout June, resulting in an almost record-breaking year for golf in the US. Not the "Tiger Effect". Could we call it the "Corona Effect"?
There have been many factors driving golfers to play. But, it must be recognised that the mere presence of the pandemic has gifted the sport more golfers. The public's perception of golf as being a safe, outdoor activity – during which one can socially distance – seems to have pushed those resistant to engage in other recreational activities, toward pursuits like golf.
The National Golf Federation (US) are reluctant to see this surge in players as a future outlook for golf. GolfDatatech reported that a large proportion of this surge can be attributed to juniors and novices. The NGF are unconvinced as to whether these players will continue to play the game for years rather than months, or years. It is unclear whether the "Corona Effect" is as striking as the "Tiger Effect". The National Golf Federation seem to be holding their breath.