Categories
Recent Posts
Popular
Most Popular
The Vaccine - What a Shot in the Arm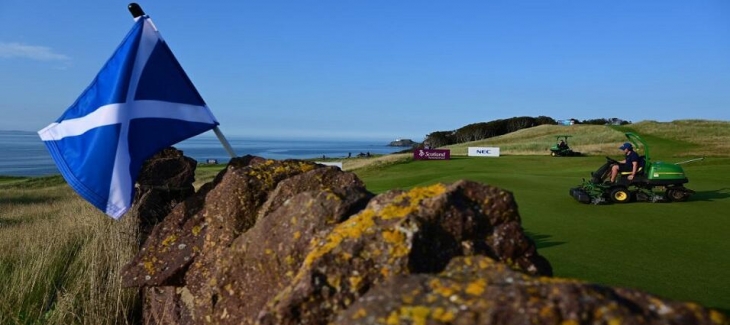 The breakthrough news of a vaccine that will protect against the world's worst nightmare has been one of the most positive things to come from 2020. Not only will the vaccine protect those most at risk from the deadly virus, but most importantly it will allow people to feel a sense of freedom again.
Golf has certainly been impacted this year - the initial closure of golf clubs and their courses for months was a difficult 3 putt for many golfers to cope with. How could such an outdoor and socially distanced sport be deemed unsafe? The UK felt the impact of a second tee shot Out of Bounds, having had a second lockdown, which brought even more disappointment. However, as the world starts to open back up again, golfers flooding the fairways, it's not just our home club that will benefit. I'm sure there are many aspects we have missed - the Saturday morning sweep, the friendly competition, and that all important pre-round bacon roll. Many golfers don't actually realise the wider impact their membership and overall activity has for our economy.
Earlier this year, 'Sports Marketing Surveys' released the results from their latest study, commenting that just under half of golfers would continue to go ahead with their original golfing travel plans for 2021. However, we would now be more hopeful that this number will rapidly increase as people start to feel comfort from the roll out of the vaccine. In the golfing world, the benefits of the vaccine can be two-fold. Firstly, to allow tourists to freely visit Scotland 'The Home of Golf' and secondly to allow Scots golfers to travel further afield to sunnier climates for golfing holidays. Tom Lovering who is one of the main figures in golf tourism commented in the midst of the pandemic the overall benefit that golf tourism has for the Scottish economy, encompassing almost 5,000 jobs and is an output of £286 million.
Whilst Scotland will never be comparable to a winter golfing trip to the ever popular Turkey for example; Scotland will always be the Home of Golf, an aspect that can never be outdriven. To help do so, VisitScotland produced an excellent golfing campaign in a bid to remind the world of what Scotland's golfing scene has to offer. Fergus Ewing, our Rural Economy and Tourism Cabinet Secretary, recently echoed this point by saying that :

"As the Home of Golf, Scotland's golf tourism industry is the envy of the rest of the world and VisitScotland's golf campaign will help restart this vital part of our tourism economy, serving as inspiration for Scots to rediscover the world-class offering on their own doorstep."

Other famous golfing figures have even adopted the approach of promoting the importance of taking golfing breaks closer to home. For example, Iona Stephen, the face of Sky Golf and Golfing World, recently did a feature with Discover Northern Ireland, showcasing the golfing beauties of Galgorm Castle Golf Course, Royal County Down Golf Course and Ardglass Golf Club. Moving into 2021, Brits should recognise the impressive golfing landscape and opportunities we have so close to home, whilst the coming of the vaccine should also bring those around the world to join us on our Fairways.
Contact the GolfJobs Team to find out how you could achieve your next job opportunity within golf, allowing you to boost Britain's Golfing Economy in 2021. Some may think of golf's journey to a post Covid World as it's very own competition - "The Race to Normality".