Categories
Recent Posts
Popular
Most Popular
Maybe the Grass is Greener on the Other Side?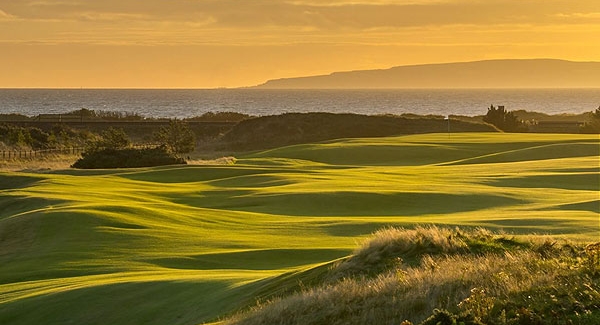 "How are the greens?" The question asked by many golf club members every day in life. Within a golf club there are many important attributes to its' success: the PGA professional, the clubhouse, bar, and catering, but above all the main thing that truly distinguishes one club from another is the golf course. Old Tom Morris is one of the world's most famous golf course designers and greenkeepers who has contributed to many famous courses across the country: Old Prestwick, Royal Dornoch, Muirfield, and even the Old Course to name a few. Rightfully so, Morris was referred to as the so called 'father of modern greenkeeping'.
Regardless of whether you are a member of a club designed by a famous course architect, if it is parkland or links, flat or hilly, the overall condition of the course is a lasting impression for any golfer. This is true when we look at golf clubs that surprisingly do not have a fixed clubhouse – it is simply about the golf course experience. Dundonald Links up until 2021 has been the prime example of this. Since its' birth in the year 1911, only now has the club seen fit to build a fixed structure clubhouse. How could a golf club host the National Male and Female Championships without even having a clubhouse…quite simply by having such an impressive and manicured golf course. Those behind the success of such clubs are the Head Greenkeepers and their team. In some instances, perhaps, the role of the Head Greenkeepers is overlooked. Club members do not always appreciate what goes on behind the scenes, as a real chunk of the greenkeeping team's duties are already complete before the first tee shot of the day has even been struck.

The role of the Head Greenkeeper is a big responsibility, managing, maintaining, and caring for the overall appearance of a course. A huge weight falls on their shoulders to make sure that first the playing surface is safe, but most importantly to a consistent and enjoyable standard for all players. Such efforts do not just happen overnight, planning, budgeting, managing of staff, as well as cooperating with a club's greens committee can often be some of the main challenges behind a Head Greenkeeper's role. One that manages to balance all the above, will be the most successful in creating a satisfied membership.


If you want to keep your greens running fast on the stimpmeter you'll need the right individuals to do the job - contact The Golf Jobs team for more information on how to apply for our latest Greenkeeping opportunities. Likewise, if you feel your course condition is not up to Championship standard, then perhaps an introduction to Golf Jobs will inform you on how best to advertise your latest greenkeeping vacancies.
PS. If you can predict the weather… you've got the job!