International Thank A Greenkeeper Day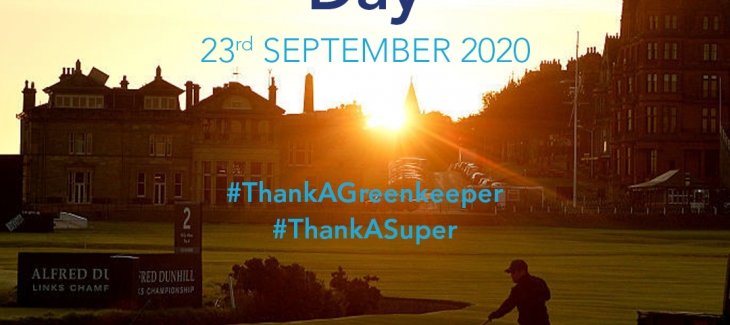 Today, Wednesday 23rd September, sees the Federation of European Golf Greenkeepers Associations (FEGGA), in conjunction with other global Greenkeeper Association groups, recognise those whose year round hard work help to always keep the game going with "Thank a Greenkeeper Day," encouraging all those who love golf to thank their course's maintenance teams.
Groups taking part in the global event include the British & International Golf Greenkeepers Association (BIGGA), Golf Course Superintendents Association of America (GCSAA), the Australia Sports Turf Managers Association (ASTMA), the Canadian Golf Superintendents Association (CGSA) and the Federation of European Golf Greenkeepers Associations (FEGGA). All together the groups represent more than 31,000 golf course management professionals in 78 countries around the world.
As a healthy outdoor activity that can adhere to social distancing, golf has seen a worldwide resurgence in the wake of the COVID-19 pandemic. As courses reopened after the early months of the crisis, the demand for golf was clear. In the United Kingdom, golf rounds in July were up as much as 40% over the same time period in 2019 and in the United States, golf rounds in June and July were up as much as 20% over last year.
In addition to dealing with new pandemic procedures, greenkeepers continually strive to keep golf courses healthy and playable with environmental stewardship as a primary focus. Golf courses provide an abundance of habitats for wildlife and contribute significantly to biodiversity, as well as providing the platform for one of the world's most popular sporting pastimes.
BIGGA CEO, Jim Croxton said: "The incredible surge in popularity of golf this summer has seen people of all ages get a first look at our wonderful sport and all the health and social benefits it can bring. The association and its members have played a key role in developing and maintaining the safety protocols that allowed golfers to return to the nation's fairways in a safe manner and I'm excited that the golfing world is uniting on Wednesday 23 September to say thank you for everything they do to allow families like mine to enjoy the wonderful sport of golf."
The celebration includes a commercial that will begin rotation on the Golf Channel in the United States and other media outlets, as well as playing across social media. Golfers and others are encouraged to join in the conversation on social media throughout the day using the hashtags #ThankAGreenkeeper.
For an in-depth look at the day to day operations of the course maintenance crew at Winged Foot Golf Club leading up to the 2020 U.S. Open Championship, check out the incredible video at the top of this post. It's a true insight into the difficult tasks facing Greenkeepers ahead of major competitions and makes for an incredible watch!
As can be seen, a career in Greenkeeping can be very rewarding so if you are you interested in a career in Greenkeeping, then check out one of our earlier posts on 'How to become a Greenkeeper' here - Click Here!
We are always happy to help in any way we can here at Golf Jobs, so please do not hesitate to get in touch if you have any questions.